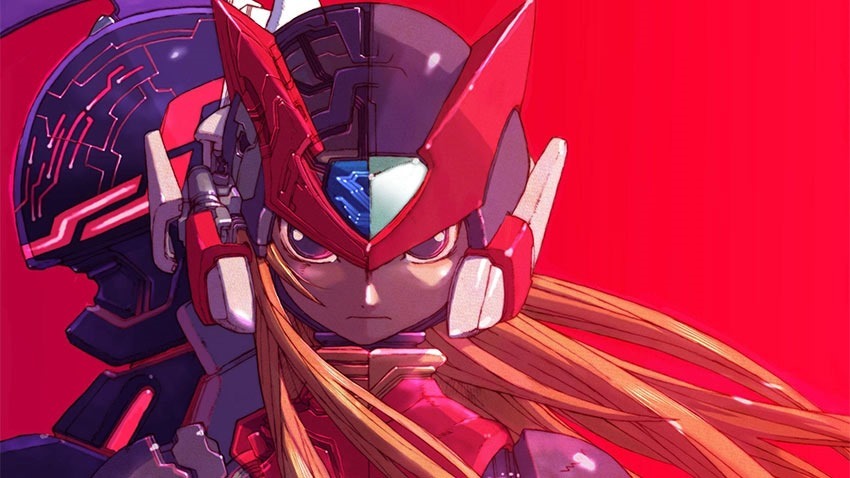 Capcom's done an admirable job with Mega Man lately. Unlike a few years ago where the blue bomber seemed to be roboto non grata at Capcom, they're not only acknowledged that the little dudes, exists, but they've done stellar work in bringing the classics Mega Mans games to modern systems. We've seen the Mega Man Legacy Collections and the Mega Man X Legacy collections bring robotic lemon-slinging to the PS4, PC, Xbox and Switch.
We've even gotten a brand new Mega Man in Mega Man 11, which is not only excellent, it makes up for Keiji Inafune's horrific stab at the genre with Mighty No 9. Now it seems that Capcom is bringing us even more of the guy. A trailer for the game has snuck on to the Hong Kong PlayStation store early, showing off an impending collection of the Mega Man Zero and ZX games.
Capcom's bundling Mega Man Zero 1, 2, 3, and 4, as well as Mega Man ZX and ZX Advent into a single package, and that's lovely. These are games I never thought we'd see on modern platforms, mostly because they originally appeared on Nintendo's Gameboy advance, with the ZX games on the dual-screened DS.
They don't seem like they're getting any real graphical updates, with little more than sprite smoothing enhancements, but there are new features like a casual mode that makes dying less of a nuisance, plus the ability to save in the middle of levels. These games were hard so it's a welcome addition.
Now we just need Mega Man Battle Network and Mega Man Legends to get a bit of love, and Meg a Man fans will be happy indeed.
Last Updated: August 27, 2019