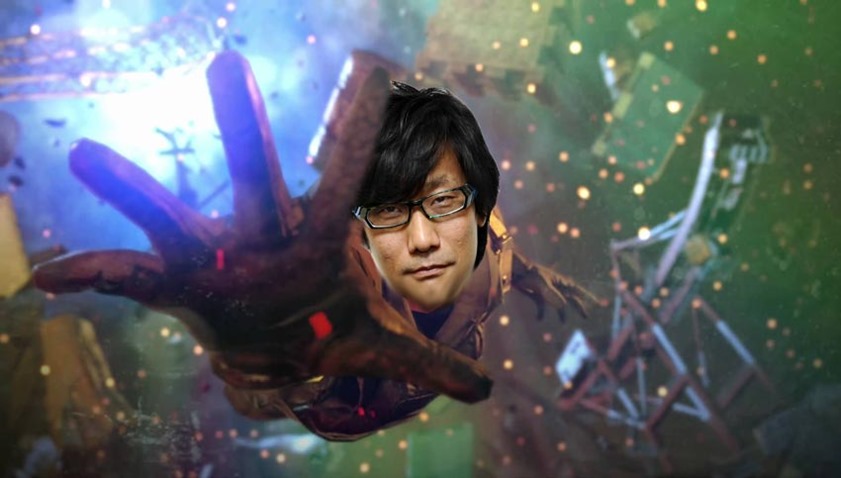 Any video game made, is the result of thousands of hours of efforts from hundreds of hands. From the art department that visualises the ideas of the creative team to the programmers who write the code that glues these ideas together, video games are indeed a team effort. When it comes to Metal Gear Solid however, it's hard not to focus only on Hideo Kojima when you think of the blood, sweat and tears poured into that franchise.
The future-proofed concepts, the crazy Easter Eggs and of course the overall guiding cinematic influence for the franchise have largely been attributed to Kojima. Unless you're Konami that is, as Kojima happens to be persona non grata within that company. Gone but definitely not forgotten, a remnant of Kojima still lives on within the latest game to bear the infamous stealth tactical espionage gameplay: Metal Gear Survive.
According to IGN and apparently Legolas' descendants on both Reddit and Twitter , the Easter egg can be found right at the start of the game. Small spoilers to follow. With your character apparently dead, Survive begins with the enigmatic Goodluck checking corpses and your name being checked off on a list of soldiers who happen to have been killed off in the attack on Mother Base by XOF forces. Here's a screenshot from my first couple of minutes, because naming my character "My Dude" will never not be funny: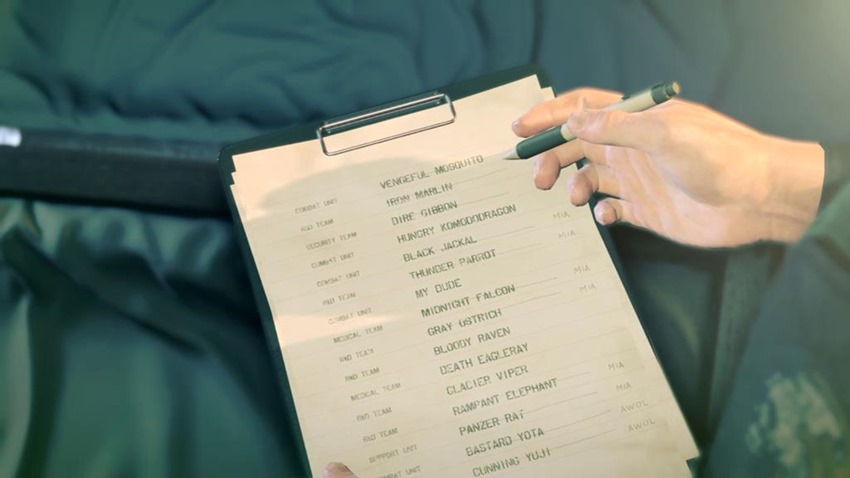 Notice anything there? Well if you look at the first initials of each the last names on the list from Hungry Komododragon, you'll notice that they spell "KJP Forever". Or Kojima Productions Forever, if you put two and two together. Or maybe it points to Kellogs Jizzy Pornflakes Forever. Who knows? There's even an added bonus beneath that Easter Egg, in the form of "Bastard Yota" and "Cunning Yuji" being listed as well. References to Metal Gear Survive's director Yota Tsutsumizaki and producer Yuji Korekado as well. Double-probably.
The final Easter egg lists 'Iron Marlin' and 'Dire Gibbon', whose first initials of their last names spell out "MG". Or Metal Gear, if you feel like reading into that. tragically, both soldiers are listed as Killed In Action, if you catch the subtext there. Which is probably what'll happen to Tsutsumizaki and Korekado once the old men of Konami's Patriots hear about this.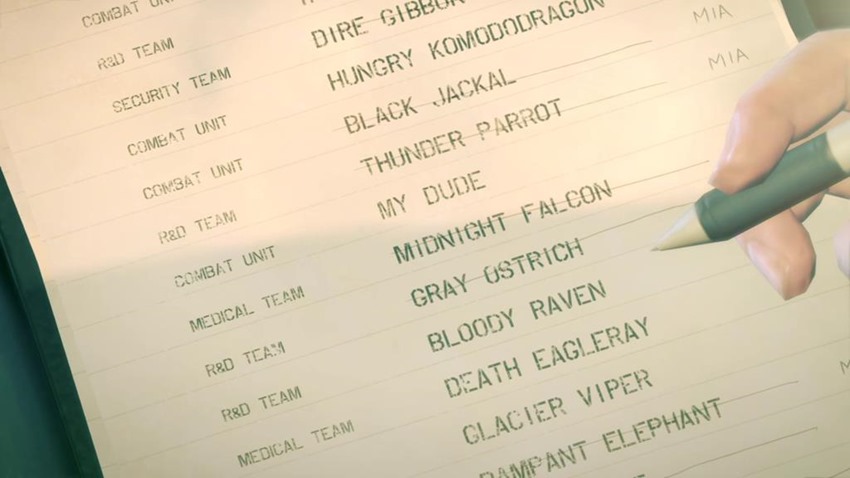 Last Updated: February 26, 2018