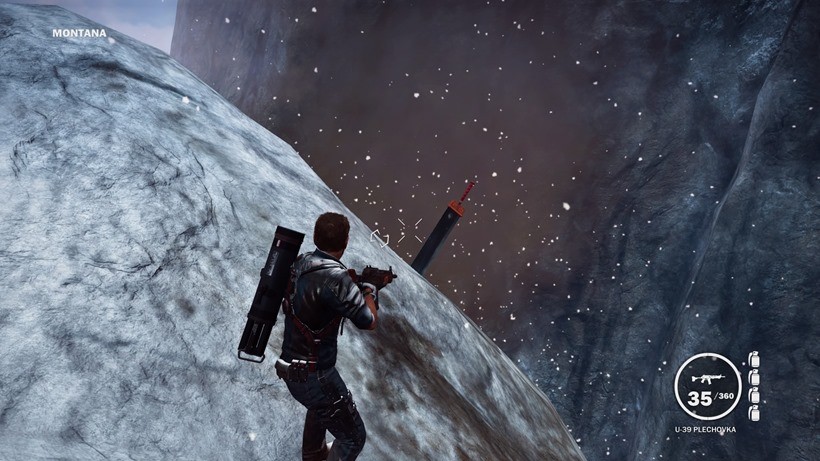 I'm loving Just Cause 3 at the moment, despite the fact that it's a flawed masterpiece of baysplosions. There's a number of things that I wish I could see improved upon, such as ditching the horrid online mode properly or getting a less twitchy system for locking onto enemies so that you can pepper them with bullets.
That being said, Just Cause 3 is still fun. Easily some of the most and bestest fun that I've had so far this year. There's a tendency in gaming these days to focus purely on creation, while Just Cause 3 dive-bombs into the realm of absurd destruction instead. And I love it. Nothing relaxes me more than a quick jaunt to Medici and blowing up a military base or two.
There's something else that Just Cause 3 also has: Easter eggs. Medici is a massive map, and it hides many a secret. Including a certain sword that belongs to a spiky-haired chap. Here's how you can find it:
If you can't see the video above, never fear for I am here. First up, go to the coordinates of N 40 48.277 E 5 43.367.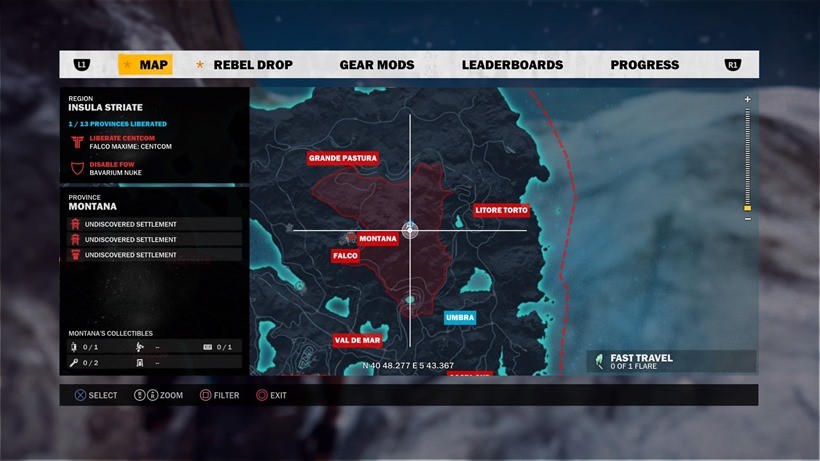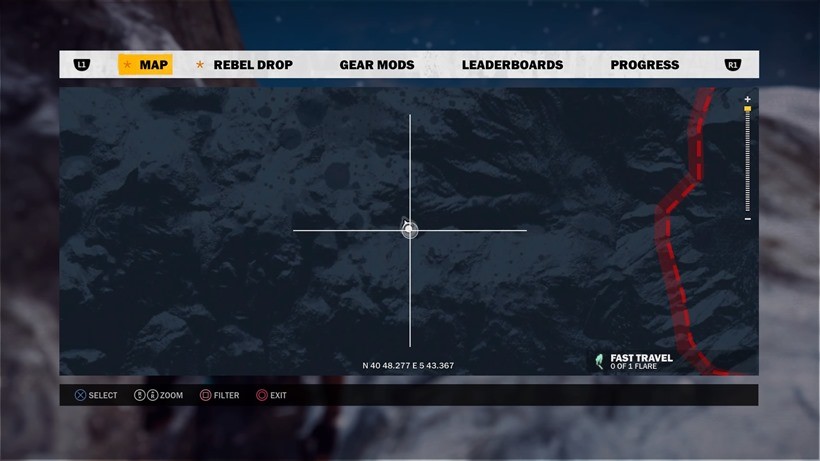 That'll take you to the highest point in the Montana region, which may or may not be near a military installation that is armed with nuclear Bavarium missiles. Be careful. Cast your eye to the cliffs, and you'll spot the iconic Buster sword: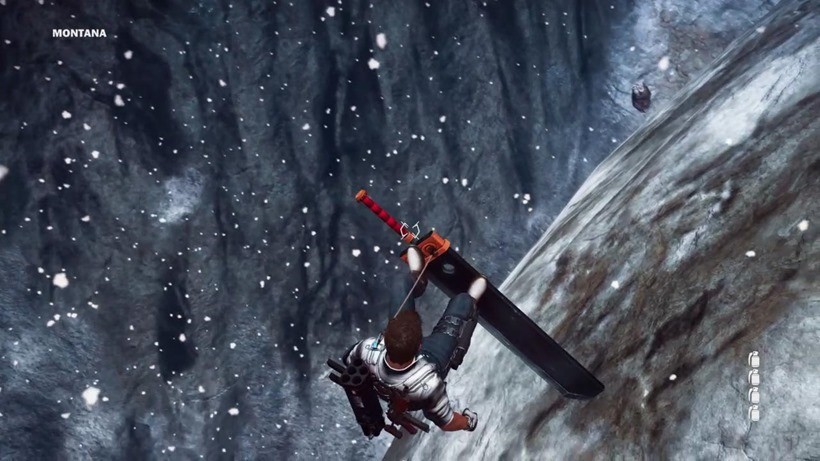 You can't actually do anything with it, and it's more of a sight-gag than anything else. And yes, I tried placing explosives on it. Damn thing is tougher than hobo underwear. Still, I dig seeing little nods to other games like this. Nice one Avalanche.
Last Updated: December 10, 2015