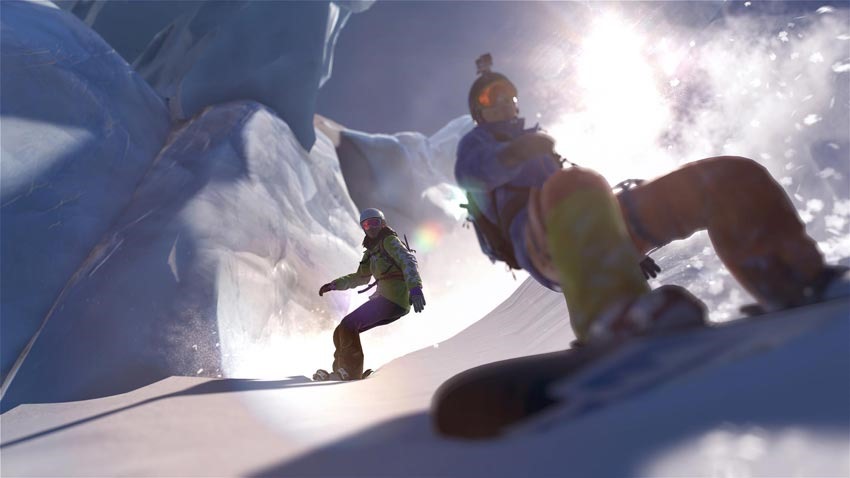 Steep isn't a bad game. It's just not a particularly good game either, falling somewhere in the middle of gorgeous vistas, fresh powder and gameplay that feels about as exciting as your last bowel movement. And that's a pity. Because Steep is the kind of game that you want to be better. Beneath the more pedestrian gameplay, there's plenty of room for improvement, ideas which can be added to the product with some patching and tweaks.
It's not exactly easy stuff to do though, but it is something that Ubisoft has committed themselves to in recent months with games such as Rainbow Six and The Division. And that idea is going to help shape Steep in the months to come. "The first thing, very in-line with what you heard from top-line management, is really to improve and bring new content to the game that we just released," Steep creative director Igor Manceau said to Game Informer.
And that's a major focus for us, even though we may start working on a follow up at some point, the focus for us right now is really to keep working on Steep – the one you know. And it's almost an industry switch. We used to work very hard until the launch, ship the game, potentially fix a few things, come with the DLC, and then start working on what comes next or another project, and so on.

At Rainbow Six, for instance, or the Crew, you've got a huge amount of people actually working on the live program, tweaking stuff here and there, adding new content, and making the game overall much better. And it's definitely the way we want to tackle Steep, and most of the design choices we have made, are also made to support additions to the game, as the game improves – and I'm talking free additions.
Good news then for any adrenaline junkie. Like I said, Steep clearly has room to grow and be a better example of shredding snow. And with today's advances in delivering digital entertainment, it's certainly possible beyond the idea of waiting for a sequel to overhaul the experience.
Last Updated: January 17, 2017