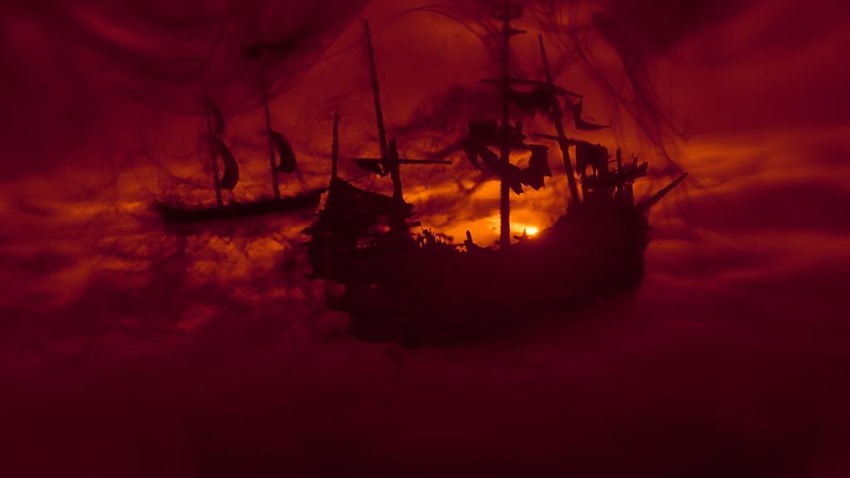 Whether it was thanks to Xbox's new Game Pass system that made Sea of Thieves cheap as chips to own or actual interest in the ocean-plundering title, there's no denying that boatloads of interested players managed to find themselves drawn into the magical world of buccaneering and treasure-seeking misadventures that Rare had created.
The biggest challenge lays not in drawing in scurvy new audiences, but rather in retaining them as Sea of Thieves braces itself for some stormy new content. Revealed at E3 2018, some of that content isn't exactly far off now that the Hungering Deep has gone live: September to be exact, when Cursed Sails arrives in September and is then followed by Forsaken Shores. What's really on the horizon though? More enriching experience, according to Rare's captains.
"It's now much easier to talk about the game because people understand what it is now, in terms of what the heart of the game is," design director Mike Chapman said to GameSpot.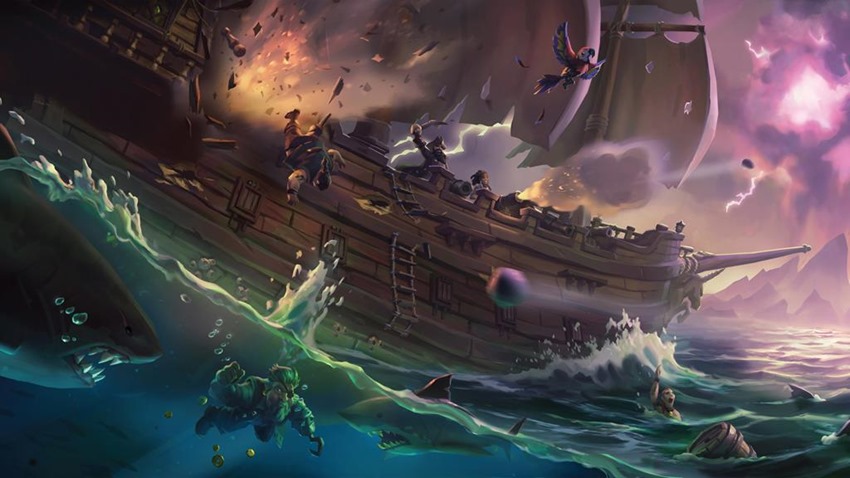 It's more things like that that's gonna enrich your adventures
Sea of Thieves has this social connectivity with players in a shared world where they're coming across each other, and what's gonna happen is emergent and unpredictable. We kind of break it down into there's always different ways to play. Like the brigantine ship that you saw briefly in the E3 teaser trailer, that's perfectly designed for three players to have this big ship experience. And then things like new goals for everyone, especially for players who've hit the Pirate Legend status.

These sort of things enrich your adventures while you're out there. So you're heading towards an island and you play musical instruments, drink grog, you've now got the speaking trumpet and the drum that we added in the Hungering Deep. It's more things like that that's gonna enrich your adventures. So you may have seen in the trailer we've got skeleton ships coming to the world. You could team up with another crew to take them down, board their ships and take a gunpowder keg downstairs and use that to destroy the ship. All of that emergent gameplay is all there.

Like the Hungering Deep, all the new content that will release in this update will come in with time limited quests with specific rewards. The Hungering Deep came in with that quest line around Merrick, which introduced a storyline that allowed us to showcase the new content. We also added a drum and the speaking trumpet at the same time, and you use the drum to summon the megalodon at the end of that quest line.

The speaking trumpet was a way to broadcast your voice across a far distance, so you could hail another ship at distance to ask them if they want to work together with you. That's now in the world as well. That was our approach with Cursed Sails, and it will be with Forsaken Shores. And Shelley, your team is working on that, aren't they?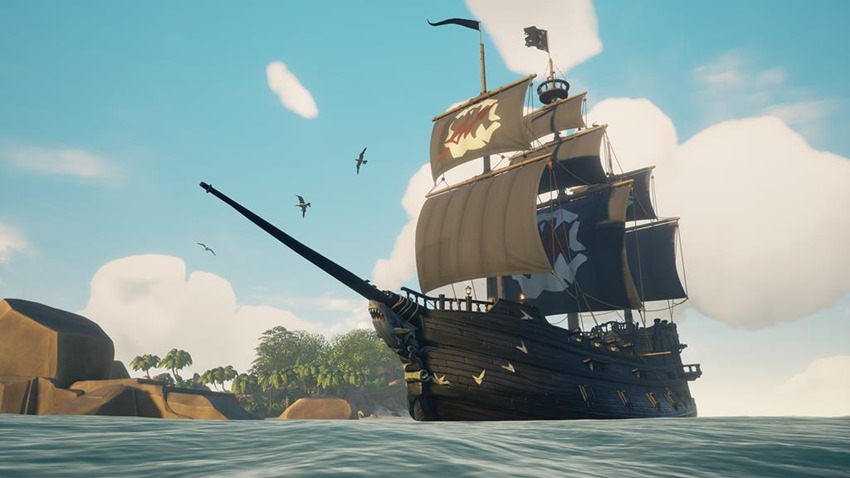 "The goal at launch was to create the opportunity, basically, to go and invest on top of what we started with. We exceeded all of our expectations, in terms of player numbers and everything else," executive producer Joe Neate added.
To see how far can we take this game, and how many people can we make fall in love with it
So, yeah, we've now got that opportunity, and it's all about how big can we make it. To see how far can we take this game, and how many people can we make fall in love with it as we add new content and the new ways to play. It blows my mind, I want be back here in a year's time talking more about the stats and the things that we've done. It's the most rewarding game I've ever worked on in my career, and honestly it's the biggest opportunity I think I've had in my career in terms of the game and the possibilities right now.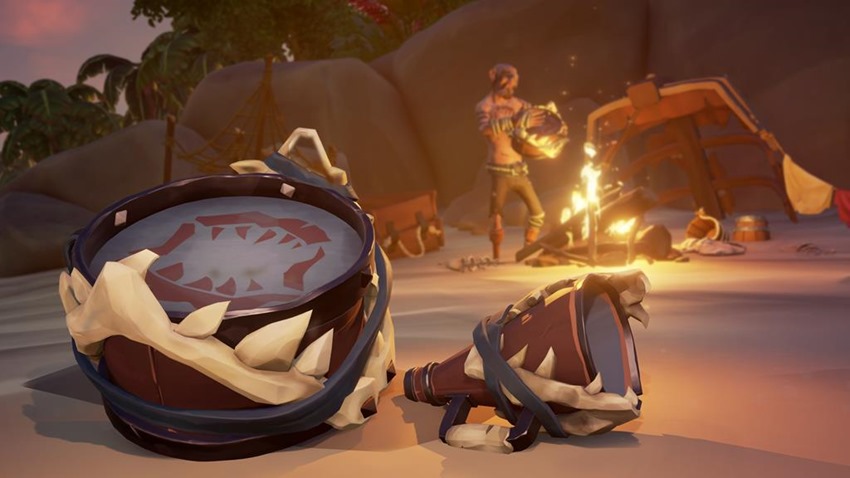 Sea of Thieves currently functions as a perfect gateway game for the Xbox Game Pass. While it may not have had the smoothest launch earlier this year, those fans who stuck around claim that the game has managed to reverse its fortunes. I'm kind of tempted to give it a go, especially with the recent Hungering Deep expansion being so well-received.
Last Updated: July 2, 2018