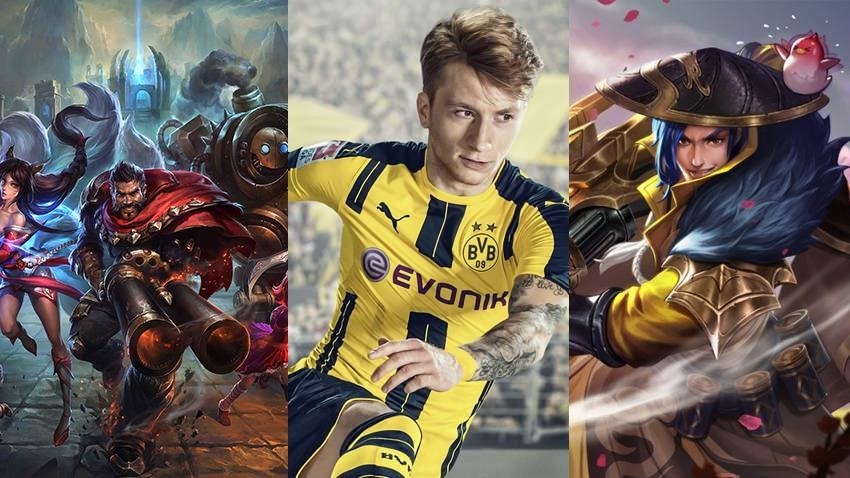 If you listen to Ubisoft, Ghost Recon: Wildlands is the most popular, highest-earning game to be released this year – and they're right! It's some very specific wording though, because the top-earning games overall weren't released in 2017.
According to Superdata Research, the highest earning games vary wildly between platforms. On PC, the top honour goes to the same game that's held that spot for years now, League of Legends. In second place on that platform comes Dungeon Fighter Online, an online Beat-em-up that's wildly popular in Asia.
Originally released in Korea and Japan over a decade ago, the game still apparently draws in huge numbers. It was released in North America and the rest of the West years later, but failed to find much popularity in the English-speaking market. Up in third is another game that's wildly popular in Asia: Crossfire. Tencent's free-to-play first person shooter has held the FPS market in the region for years, halting the progression of Counter-Strike in Asia.
On consoles, the revenue earners are quite different. The biggest earner is last year's FIFA 17, which earns EA cash through all of the FIFA Ultimate Team microtransactions. Up next is Grand Theft Auto V which is still immeasurably popular. Its continued revenue comes through the continued popularity of Grand Theft Auto Online. In third is Battlefield1, which allows players to purchase Battlepacks, which usually include a weapon or vehicle skin and some or other digital bauble.
Noting that this is all based on revenue and sales, it's easy to see why publishers are so happy to put other ways of earning money beyond base sales in their games.
On mobile – a category that out-earns PC and console gaming put together – the top earners are all Asian mobile games. Honour of Kings, Fantasy Westward Journey and Monster Strike all come in on the podium – ahead of Clash Royale and Clash of Clans.
Sales by Platform
No.
PC
Console
Mobile
1
League of Legends
FIFA 17
Honour of Kings
2
Dungeon Fighter Online
Grand Theft Auto V
Fantasy Westward Journey
3
Crossfire
Battlefield 1
Monster Strike
4
Fantasy Westward Journey Online II
Call of Duty: Infinite Warfare
Clash Royale
5
World of Warcraft
Tom Clancy's Ghost Recon: Wildlands
Clash of Clans
6
World of Tanks
Call of Duty: Black Ops III
Game of War: Fire Age
7
DOTA 2
Destiny
Lineage 2 Revolution
8
Overwatch
Madden NFL 17
Mobile Strike
9
Counter-Strike: Global Offensive
NBA 2K17
Onmyoji
10
New Westward Journey Online II
Overwatch
Fate/Grand Order
Last Updated: August 7, 2017