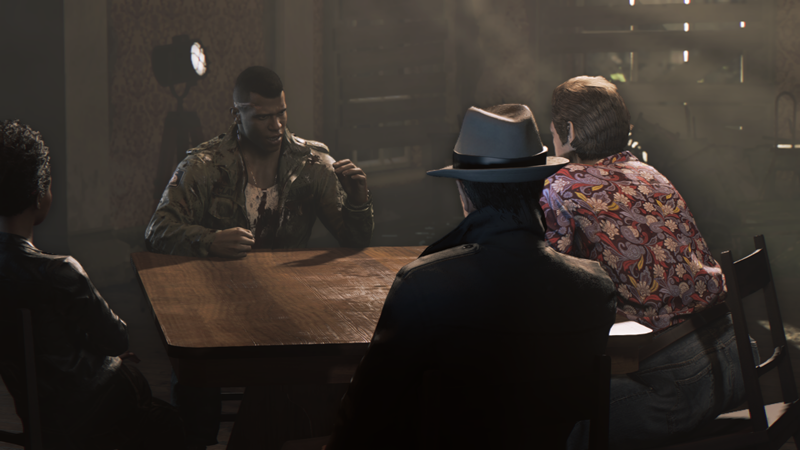 Back in 2002, 128 MB of RAM and a 16 MB graphics card would easily get the first Mafia game to run on your PC as you worked your way around an older form of the mob. Fast forward to 2010 and those minimum PC specs that you'd need to continue being a made man jumped to a gigabyte of RAM and the latest Nvidia 8600 or AMD HD2600 card to run just right on your rig.
But if you're planning to drive around New Bordeaux with a 2010 setup? EEEEY, FUGHEDDABOUDIT! Here's what you'll need to run Mafia III to its minimum and maximum visual potential as you establish the greatest of 4K crime families according to developer Hangar 13 and VG247:
Minimum
Operating System: Windows 7 64-bit
CPU: Intel I5-2500K / AMD FX-8120
RAM: 6GB
GPU: AMD Radeon HD7870 / NVIDIA GeForce GTX 660
Video Memory: 2GB
Hard Drive: 50GB free
Recommended
Operating System: Windows 7 64-Bit
CPU: Intel I7-3770 / AMD FX 8350 4.0 Ghz
RAM: 8 GB
GPU: AMD Radeon R9 290X / NVIDIA GeForce GTX 780 or GeForce GTX 1060
Video Memory: 4GB
Hard Drive: 50GB free
S'alright. Like most games these days you'll need a sizable chunk of hard drive real estate to store Mafia III and it's many gigafellas of textures and probably uncompressed audio. Man, I hope your internet isn't in that throttled phase right now. According to Geoffella, they're relatively modest specs overall though, so any PC that has been kept up to date should be able to run Mafia III without any real hassles.
Mafia III, in case you missed the three million trailers that have been released this year, is out rather soon. Alessandro is going hands on with it this week, so keep an eye out for his impressions of New Bordeaux soon.
Last Updated: September 13, 2016