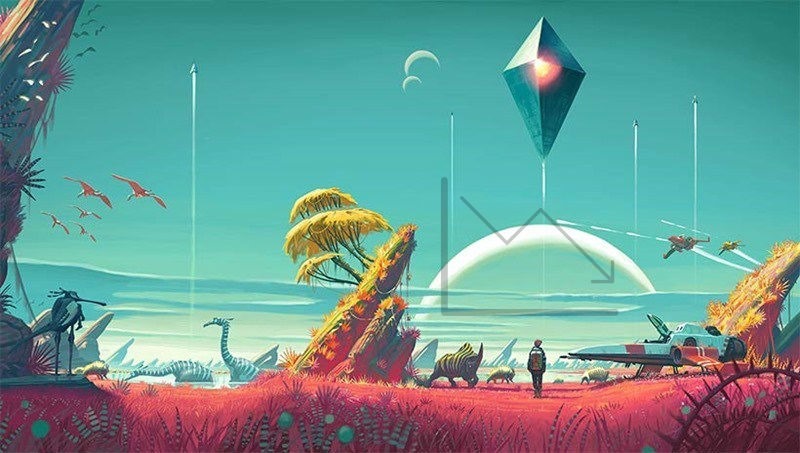 Before No Man's Sky launched, gamers had a vision of an indie title that would keep them hooked for, well, forever. Unfortunately, the open universe space explorer is… not that great. In Alessandro's own words:
No Man's Sky is sadly one of the more disappointing games of the year, mixing small moments of grand wonder with inescapable hours of tedious, boring survival gameplay. If you're willing to fight through that, there's a game here for you. But it's often not worth the effort
Let's not mince words or anything; No Man's Sky is arguably the biggest flop this year. Gamers worldwide were furious that their expectations were not met, so much so, that policies were bent to the point that people could get their money back regardless of time played.
That no doubt was a huge knock on the game's playerbase. You'd still expect there to be a core following though, right? There is, but it's shockingly small, at least on Steam (via ScreenGurus).
According to Steamcharts, No Man's Sky has seen an all-time peak of 212,321 players. That respectable number has essentially had two digits chopped off. In the last 24 hours, the title peaked at just over 3000 players.
Who would've thought that one of the most hyped games this year would see numbers that low? This whole situation reminds me of Evolve, which too, saw a loss of thousands shortly after launch.
Speaking of which, it's normal for a game to see a drop in numbers post release. A dip this steep though? Yeah, it looks like people really are disgruntled.
It's worth noting that this data isn't 100% accurate. I can't see it being too far from the truth though. I'm confident that if Sony released numbers from the PlayStation 4 version, it'd paint the same sort of picture.
It's up to Hello Games to restore faith in gamers worldwide, but I fear it might be a little too late. Then again, Evolve, being a similar situation, pulled itself out from the dirt and got people playing it again. I wonder if No Man's Sky will be able to do the same in future? Going free to play with extra content might actually be a viable option in a year or two.
Last Updated: September 16, 2016