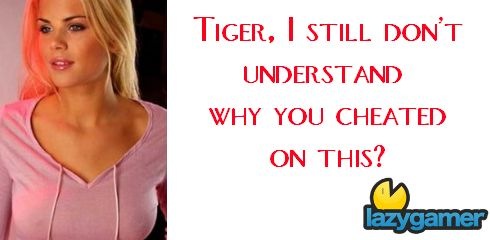 Tiger Woods 11 is being released on the 8th of June and EA have also announced that it will include full PlayStation motion support on it's release to
"give gamers an authentic interactive swing experience."
A motion controller in a golf game is the most logical idea but it's surprising to see them guaranteeing support prior to the release of the PlayStation Arc, I guess this means it is pretty much ready to go already.
Strangely enough they didn't announce anything about support for Project Natal which would seem to be the perfect technology for this as the game could take into effect your entire body swing and not just the arm movements.
Unfortunately try as I might I couldn't come up with an intelligent quip about Tiger Woods' extra marital affairs and motion control. Anyone else got a good one?
Source: Joystiq
Last Updated: March 10, 2010