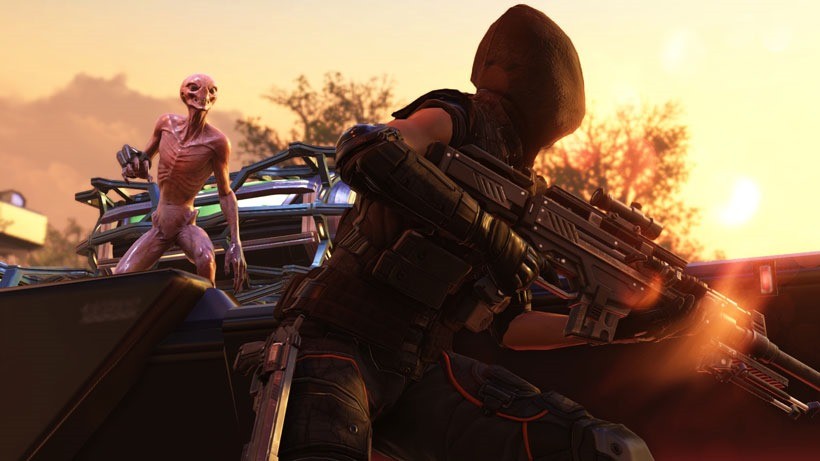 If you've always wanted to experience a more tactical bend to hunting the grey menace of a hostile alien race that is hellbent on enslaving humanity, then I'd highly recommend playing through The Bureau: XCOM Declassified. Once Geoff has finished beating me over the head with a cricket bat however, I'd probably also recommend playing XCOM: Enemy Unknown.
The Firaxis developed game was an absolutely superb return to form for the XCOM franchise back in 2012, with the Enemy Within expansion adding some delightful new ideas to the series. Good stuff, and something that fans wanted to see more of. And so they shall, as XCOM 2 is on the way. Footage and details of XCOM 2 have been kept under quadruple-secret security over the last couple of months, until today that is. Here's the latest trailer, egging humanity on to retaliate.
And here's plenty of new screenshots as well! Dig in, feast on them:
XCOM 2 will be available in the usual vanilla format, as well as a deluxe edition that includes the game soundtrack and the reinforcement pack which will add "a unique twist to the core game experience by adding new missions, aliens, weapons, more extreme soldier customizations and other items" according to 2K:
Anarchy's Children: featuring rebellion-themed content with more dramatic soldier customizations (releasing spring 2016)
Alien Hunters: introducing new gameplay surrounding XCOM as an elite alien hunting unit tracking down "Ruler" aliens, along with a new mission, soldier customization options and more powerful weapons and armour (releasing summer 2016)
Shen's Last Gift: offering a brand new soldier class with unique upgradeable weapons, armor and customization features, as well as an additional narrative-driven mission and map (releasing summer 2016)
That reinforcement pack can also be purchased separately, for twenty buuuuucksssssss, if you're just interested in the normal edition of XCOM 2 when it launches.
Last Updated: December 11, 2015