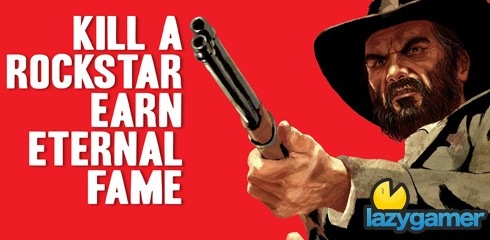 It's not often that a company's marketing idea is based around you hunting them down and taking them out for pointless rewards.
Yet that is what Rockstar has decided to do with Red Dead Redemption, starting from yesterday a bunch of Rockstar employees have been wandering around the open world that is Red Dead Redemption just itching for a fight. If you manage to take one of them out you will be rewarded with an achievement or trophy.. namely the 'Kill A Rockstar' one.
Thankfully it isn't going to be that hard as you can also catch this trophy by killing someone who has already killed a Rockstar so as long as we all get online as soon as the game lands we should be good.
Also if you manage to kill one of the Rockstar employee's you stand in line to get your likeness imposed on a future piece of DLC, the trick being that you need to also belong to the free Rockstar social club.
All the details can be seen on this poster and the gamertags you are looking out for are RedDeadDev1 -> RedDeadDev26… but seriously who cares what their gamertag is let's just take everyone down.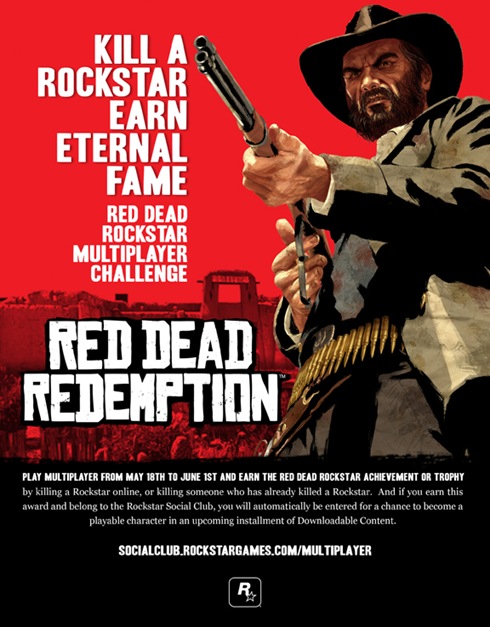 Last Updated: May 20, 2010