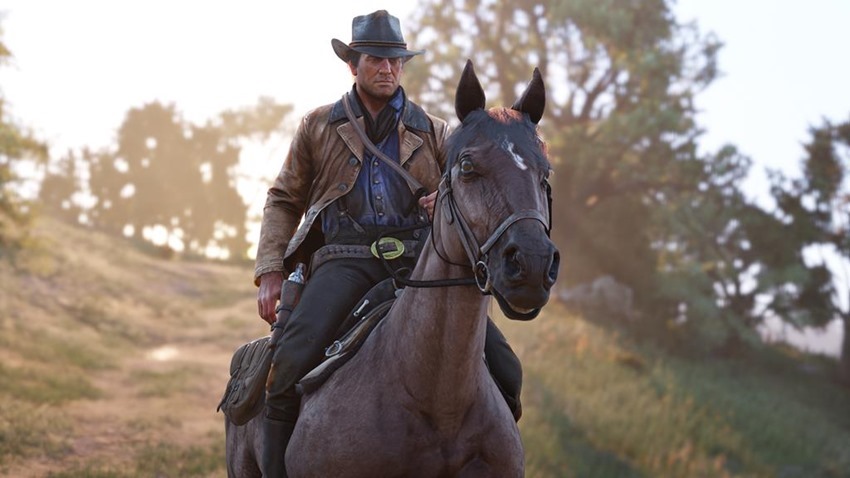 They may be based on similar gameplay models, but there's still a world of difference between Rockstar's premiere games Grand Theft Auto and Red Dead Redemption. Whereas the GTA series gives players a massive range of tools with which to interact with the world around them and across vast distances, Red Dead Redemption 2 doesn't have the luxury of smartphones or the internet in the old west.
Heck, it barely has the luxury of decent sanitary lifestyles, judging by the fact that everyone in town is wearing brown pants. What Red Dead Redemption 2 does have, however, is a more organic way of interacting with its world. A more personal stake in approaching friends and strangers, that reflects back on how the player looks after lead protagonist Arthur Morgan to tell its history of violence.
What you wear, how you approach people and your physical condition speaks volumes, as does Morgan when players highlight an NPC and use a more natural form of dialogue inputs to start a conversation. Which all plays beautifully together with the retuned AI system in Red Dead Redemption 2, says Rockstar. "I love interacting with the peds – even we are surprised every day by dialogue we haven't heard before and how it all plays out," director of technology at Rockstar North Phil Hooker said to VG247.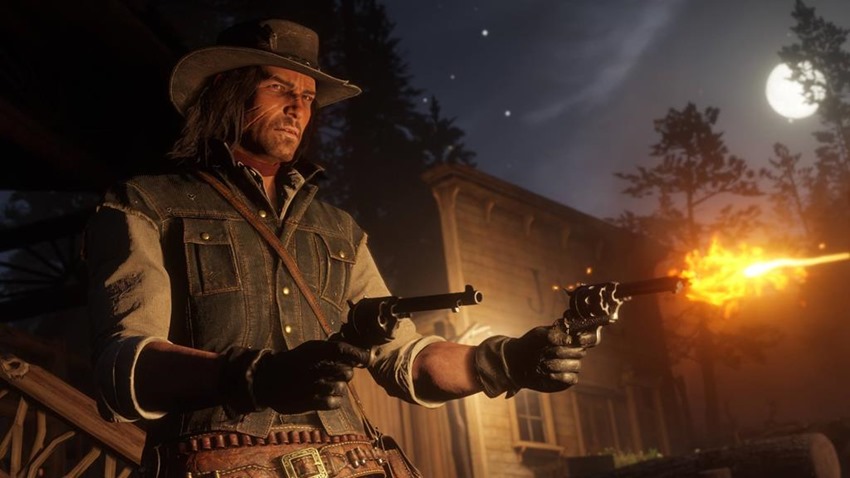 It can be entirely contextual to the person you are interacting with and what they are doing, so there always seems to be something new to see and hear. There is so much going on under the hood – a huge amount of subtle gestures and animations that accompany the interaction dialogue that elevate the entire game to a much more natural level.
"For example, if a witness catches you doing something and Arthur says, 'Ah, shit…' as you have to chase them down," lead AI programmer David Hynd added.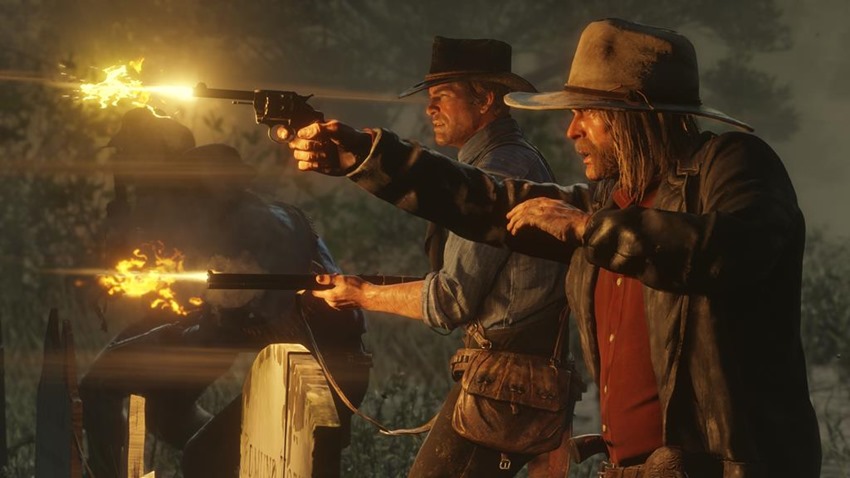 Or if you chase a witness into the woods and Arthur says, 'Come on out…'. Or if you barge into a saloon, the AI might stop and look, or the music may stop playing – the AI will weigh you up for a brief moment before going back about their business. Or not, if they see you as a threat. And it's amazing how Arthur can sing and hum, or how we twist things up interaction-wise when he gets drunk.

I think it's the tiny details that make it all dance.
Combine that with some impressive world design, Rockstar's talent for always finding the right voice actors for the job and a thoroughly lengthy campaign according to early reports, and Red Dead Redemption 2 is starting to sound like a game that will have players plenty invested in the journey ahead of them on October 26. Unless you're on PC that is, because you varmints are getting nothin'.
Last Updated: October 24, 2018