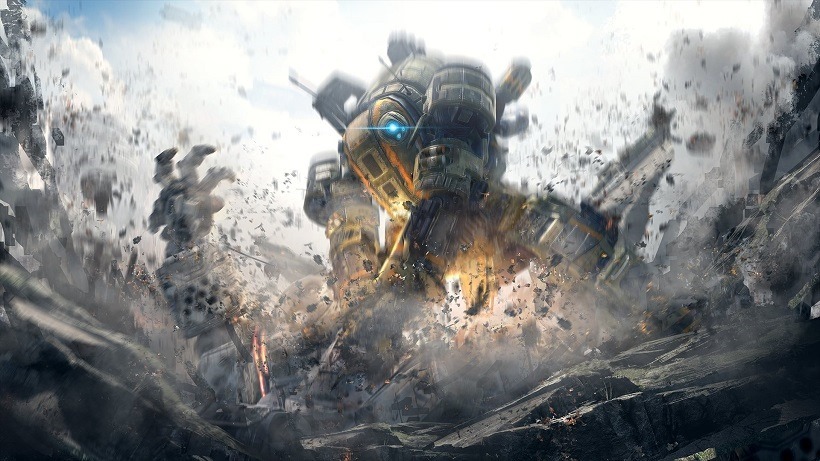 Titanfall is an underrated gem of a multiplayer game, that delivered a tight online experience. Making use of Microsoft's Azure services (which eventually meant it wasn't sold locally), Titanfall managed to keep pings low and action smooth even for regions far away from the closet hub. It wasn't perfect, but that's why Respawn is reportedly working from the ground up when it come to network service for their sequel.
Officially teased yesterday, Titanfall is expected to be a big part of EA's Play showcase at E3 this year, and is rumoured to be releasing this year. But a Linkedin profile from a former Respawn developer lists a major reworking of the server-side implementation for the sequel too, with Respawn aiming to make the online experience an even better one this time around.
The profile lists specifically that Titanfall 2 will "reduce dedicated server cost, reduce bandwidth usage and improve the fidelity of the multiplayer experience". This is on top of a "large server-side network system rewrite to support Titanfall 2 and successfully prototyped a new pilot ability (top secret!) which was well received by the team and should make it into the final game".
Considering the sequel will be coming to PlayStation for the first time, it's safe to assume that this rewrite has a lot to do with the exclusion of Azure this time around. That's not a bad thing, and Respawn can certainly benefit from creating a more inclusive online space for regions that often sit outside of the cool circle. People like us.
Titanfall 2 is getting its first gameplay reveal in June, and could be launching later this year.
Last Updated: April 13, 2016