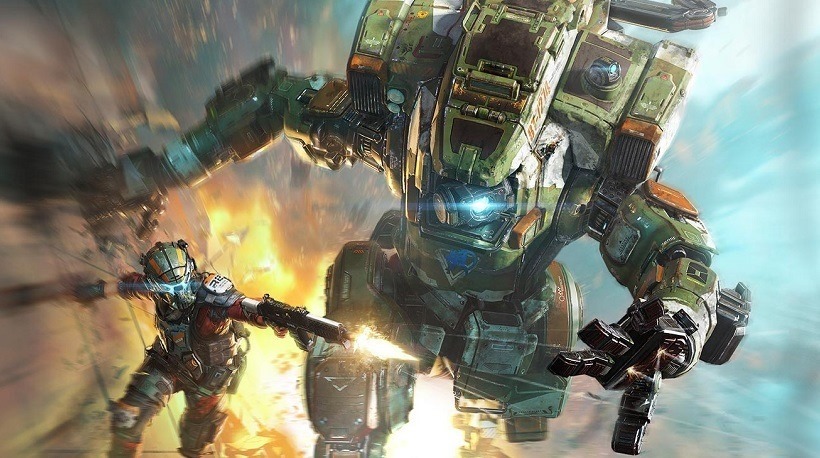 I know many people inevitably missed out on it (given that it only launched on Xbox One and PC), but the first Titanfall still stands as one of my favourite shooters of this generation. Its slick combination of on-foot shooting and bulky mech piloting made for an exhilarating multiplayer experience, which seems to be refined in the imminent sequel. But developers Respawn Entertainment are making big strides in their online infrastructure, which is being tweaked to the highest degree.
In the latest entry in their running developer diary series, Respawn takes aim at the need to improve matchmaking automation in Titanfall 2, particularly when determining player skill. Respawn's lead engineer Jon Shiring and Mike Kalas explain the need to create a better online space for play, with servers that were more consistently full and able to determine player skill outside of just looking at a win/loss ratio.
That need has changed the way Titanfall 2 analyses its players, looking into more individual metrics to make better calculations.
"In Titanfall 1, a large majority of the skill was based on whether you won or lost matches. In Titanfall 2, that's still true—wins and losses are still a good contribution to your skill metric, but in addition we're looking a lot more at your individual contribution to matches.

"The idea there is to get people moving their skill much quicker so that you get more interesting or challenging matches."
Matthew got his hands on Titanfall 2 back at E3 and loved some of the new additions Respawn is bringing to the sequel, most notably the grappling hook. Respawn might be hitting the right notes here (and releasing on all possible platforms too), but they'll be up against the stiffest shooter competition by releasing near the holiday season.
I do hope it doesn't make for a disappointing release. Or worse yet, the start of the end for the franchise.
Last Updated: August 11, 2016