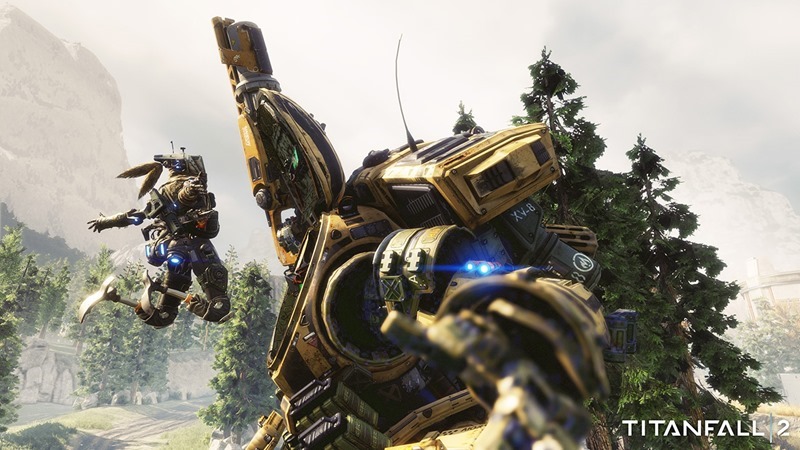 Titanfall 2 is coming, and we hope it makes up for the sins of the first game – even though it is one of this generations very best multiplayer shooters. From everything we know, it will do just that. It's coming to more platforms. It's getting a fully-fledged single player campaign, and it won't be stuck using Microsoft's Azure as its only networking option.
Because it uses an array of different networking service, the game will very much need a network test – and that's happening soon. Really soon, by the sounds of things.
I'd say keep the next two weekends free

— Vince Zampella (@VinceZampella) August 15, 2016
Unfortunately, said network test won't be coming to PC gamers. According to Respawn, PC gamers are going to be standing by for Titanfall 2's network test for perpetuity. Says Respawn's Vince Zampella there are good reasons for skipping the PC.
Two big issues from a development standpoint: hardware variety & "min spec" optimization. We're still making a lot of tweaks and changes to the renderer, the game, and effects so we haven't run the game through the hardware compatibility lab yet to detect and handle a large variety of hardware – video cards, CPUs etc."
That makes sense form a development point of view, even if it likely won't resonate with consumers much. There's also another good reason for not releasing it on PC. Those blasted data-miners. Respawn is worried that people will hack apart the game files and spill the impending game's secrets before release.
"Our wonderfully curious PC players have proven in the past that they will dig out anything they can, and there's a risk that they could spoil some of our single player."The company states that they believe that they will still be able to deliver a great PC experience despite of not having players beta test it, so we guess we'll just have to wait and see."
Titanfall 2 is out on PC, PS4 and Xbox One on October 2, 2016. Its network test should be starting really, really soon.
Last Updated: August 16, 2016