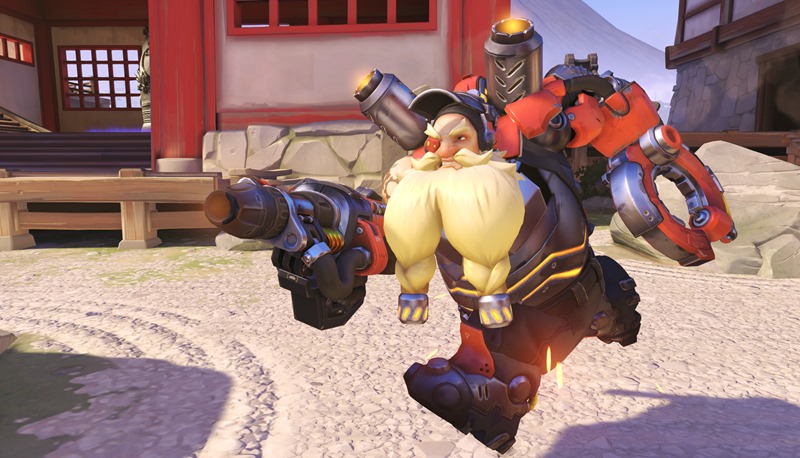 In many ways, Overwatch is about balance. About constantly countering an enemy side with an evolving strategy and never having to rely on just one single character to save the day. Too many Bastions? A tag team of Widowmaker and McCree should be able to make quick work of those salt-powered Omnics. Being harassed by an entrenched group of players who are moving the payload forward? Cycle in some justice from above or unleash a Reaper ultimate at the perfect time to swing the match your way.
And then there's Torbjórn. Possibly the worst thing to come out of Sweden since that nation unleashed the impossibly catchy rhythm of Abba upon the world in the 1970s, Torbjórn is everyone's biggest bane. Short enough to mess up your headshot rhythm and armed with capable weapons and skills, Torbjórn is a pint-sized package of pain and gears.
But it's those turrets that make him such a pain in the ass. Torbjórn's turrets are monsters to deal with, and even more so when you have to face an entire team of Swedish gnomes constantly repairing their death-dealers. There are of course numerous ways to deal with those turrets, but doing so takes a large chunk of fun out of any Overwatch experience.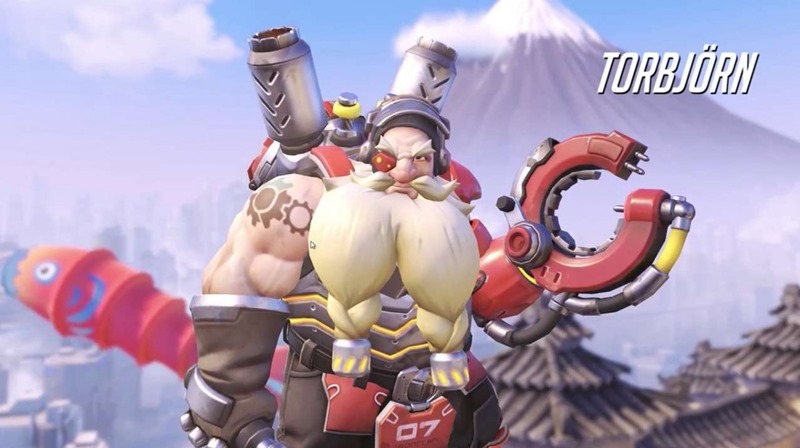 Which is Torbjórn is getting a significant turret downgrade on PlayStation 4 and Xbox One. "In an upcoming patch, we will reduce the damage done by Torbjörn's turret by 30% on Xbox One and PS4. PC will remain unchanged," Blizzard's Jeff Kaplan wrote on a Reddit thread that is pure Torbjórn hate.
ETA – Mid to late July depending on 1st party certification times.
Why only console players? Well that might be because we lack a certain amount of precision that PC players enjoy with a mouse and keyboard. Torbjórn's turrets however, don't have that handicap, and could probably give a fly extra anuses if that was a character in Overwatch. Nerfing Torbjórn should help make matches with a heavy defense flair a lot more balanced in the long run.
Also, f*** Torbjórn. Seriously.
Last Updated: June 27, 2016