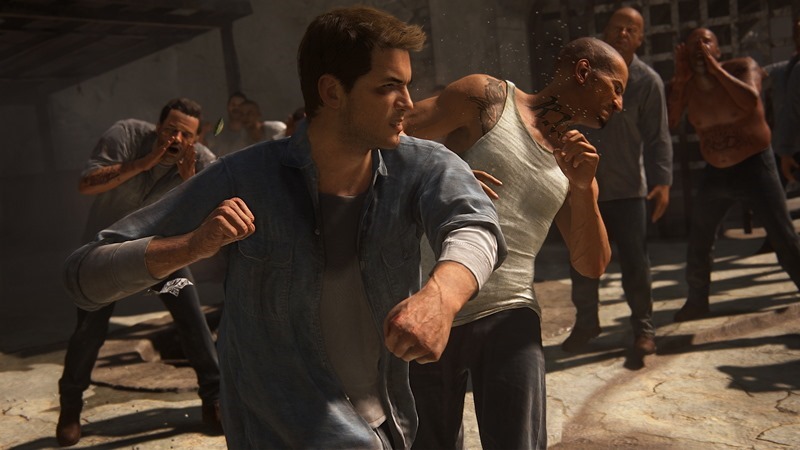 With the release of the PlayStation 4 Pro in much of the world, the regular PS4 has perhaps, lost a little of its lustre. Perhaps you're you've been waiting for just the right time to jump in though, and don't really need the extra shiny graphics and 4K output. Maybe you just want a base PS4, because you want to play its incredible library of games on your regular old 1080p TV.
For you, there's the PlayStation 4 slim – which is available now in SA, though not quite at the pricing anyone was hoping for. Released here in SA on November 4, the PlayStation 4 Slim has a recommended retail price of R5199.
If you hurry, you can instead pick one up, from CNA, for just R5599. "BUT WAIT, GEOFF!" I hear you shout. "THAT'S MORE THAN THE RRP!"
Well yes, yes it is – but it comes with a bundle of 6 games, most of which are actually worth playing. The big one is the inclusion of Uncharted 4, which is easily one of the best games released this year. In our review, we said:
"Most importantly, it adds closure. There's no cheap set-up for a sneaky sequel, no cliffhanger ending. Just the door fittingly closing on a series of great – if unfortunate – adventures. While I wouldn't go so far as to call Uncharted 4 the greatest game that's ever been made, it is indeed a remarkable one, and undoubtedly the best the Uncharted series has to offer."
It's pretty damned incredible. Also in the bundle? The God of War 3 remaster, which is still breath-taking. You'll also get a physical copy of Journey, one of Alessandro's favourite games. Included too are Gravity Rush Remastered, Tearaway Unfolded and Valkyrie chronicles.
For that price? It's a damned steal. Remember to that with CNA you can use your Edgars or CNA card and buy the thing on credit, paying it off over 6 months with no interest. I am, of course, not suggesting you get yourself in to debt. Still, it is a damned good price.
Last Updated: November 15, 2016