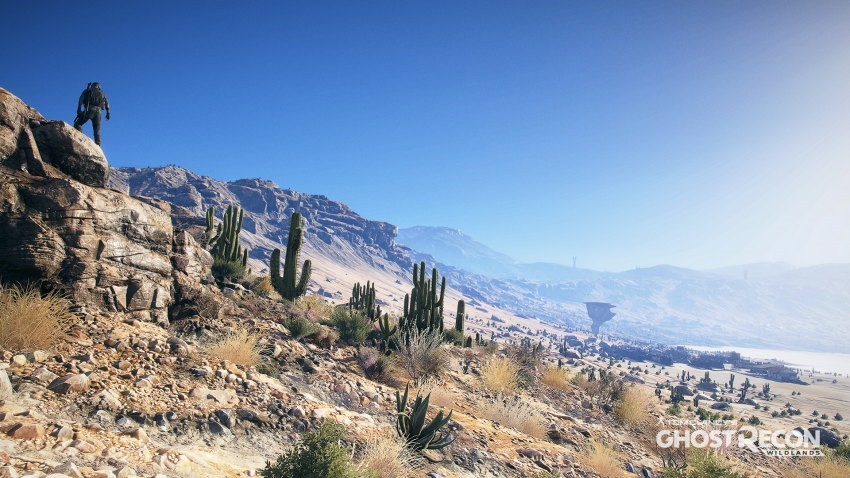 Tom Clancy's Ghost Recon: Wildlands is nearly upon us! The latest third person shooter from Ubisoft will be out in just a few short weeks, on March the 7th to be exact. I fortunately had the opportunity to get some hands on time with the title weeks before its release. If you'd like to see my detailed feelings on the game, you can do so right here.
If you couldn't be bothered to, I don't know, read words, worry not! I came back from Paris not only with that experience under my belt, but also a plethora of footage. I just so happen to have edited some of it, as a matter of fact, making my time with the single-player specifically into a short, bite-sized video. You can check it out below:
Wildlands definitely works as a single-player game, if that's how you do intend to play it. The friendly AI is functional, though you'll have to exercise careful control over it if you do plan on besting Wildlands in a tactical way.
In my video above for example, things go South very quickly on two occasions. This I later realized, was not due to dumb AI, but all thanks to my careless commands. One time, I sent my allies off to attack without thinking to follow up with a regroup command, and another, I told them to move into a position that would be easily spotted by the enemy.
Thankfully, all the hard work doesn't lie with you, the player. According to Ubisoft, the AI will learn and adapt to your playstyle. I just never had enough time to see this come to fruition. If anything, my guns blazing approach told my teammates that I had little regard for stealth, which may be what resulted in their carelessness.
Anyhow, the above is but a small portion of what Wildlands has to offer. Does the game interest you at all? Will you be playing it alone, or with friends?
Last Updated: January 26, 2017