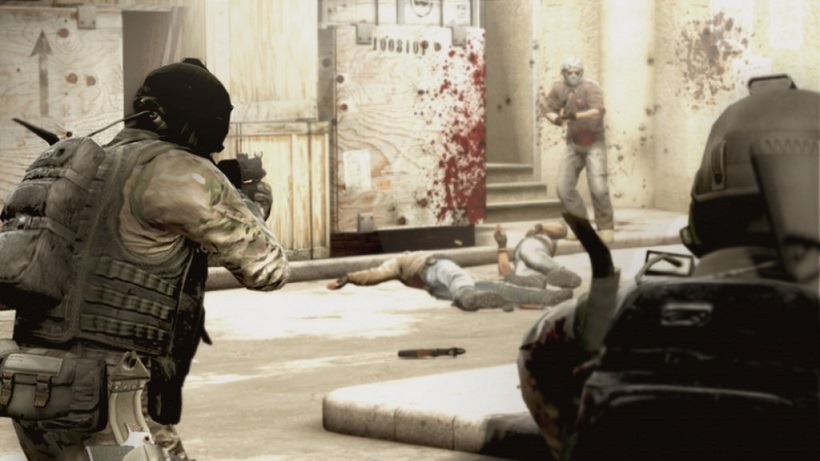 Inspired by Duncan "Thorin" Shields' article on the top 10 CS:GO teams in the world I decided to offer some insight into my favourite five local teams who I think would be worth a watch in 2016. It's important to note that this is my opinion, and while you may agree or disagree, these are the teams I see showing promise in 2016. I've chosen the top five because South Africa is considerably smaller and the competition is a lot closer between the bigger organizations. In the past I've naturally stayed away from this sort of thing, but with the DGL Masters being announced I feel teams are going to a be a lot more stable in 2016, compared to last year.
In 2015 we saw a lot shuffles between the top teams. Bravado Gaming in particular went through several changes throughout the year until they settled on a rather strong lineup. Comparably Aperture Gaming, Energy eSports, CarboN and others went through a few changes, but now that teams are almost "locked" due to DGL Masters it's safe to point out a few teams who will be worth watching in 2016.
Number 1 – Bravado Gaming (Detrony, Deviant, Golz, Sonic, Elusive)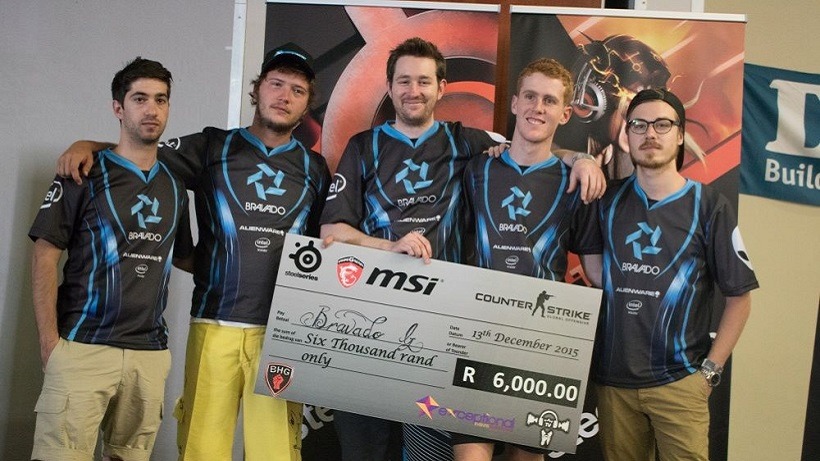 Achievements:
Electronic Gaming Expo: 1st
ESWC Qualifiers: 1st
GEEL LAN: 2nd
MWEB Master Series: 1st
DGC 2015: 1st
BHG LAN: 2nd
Bravado had a stellar year for Counter-Strike in 2015 taking almost every single LAN competition. They went through a number of roster changes in 2015 which included saying goodbye to Dane "Racno" Friedman, and welcoming Leon "Flarez" Wong and Thulani "LighteRTZ" Sishi. Later on in the year they picked up Aran "Sonic" Groesbeek, and eventually replacing both Wong and Sishi with Ashton "Golz" Muller and Ruan "ELUSIVE" Van Wyk in order to complete their "Dream Team." Unfortunately for Bravado, their new team – while fresh from winning rAge without Van Wyk – went on to place second at the final LAN in 2015 (BHG).
I've placed Bravado as my top pick as this new lineup has had ample time to ready themselves for 2016 and still maintain a core lineup. Their current form will be tested in February as they meet head to head with other top teams at the Orena Century Cup, where they will need to perform to maintain this top spot. Currently the best team in the DGL Masters, Bravado Gaming have a great year ahead of them, but it will be met with stiff competition at every corner.
Number 2 – Energy eSports (Nefan, KustoM, T.c, Takbok, Zeo)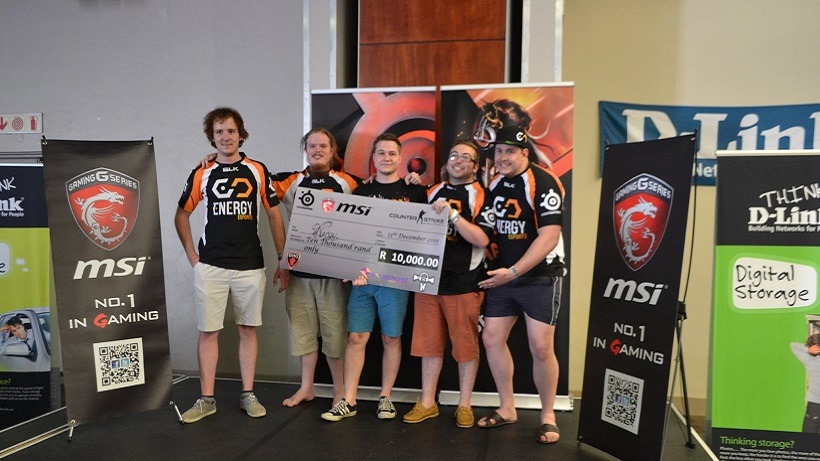 Achievements:
Electronic Gaming Expo: 2nd
ESWC Qualifiers: 2nd
GEEL LAN: 1st
MWEB Master Series: 3rd
DGC 2015: 2nd
BHG LAN: 1st
Energy eSports had a rather rough year in 2015 after undergoing several roster changes throughout the year. EGE was the first major LAN and Energy struggled against an on-form Bravado Gaming. Energy were still playing under their old roster, which consisted of Elusive, Golz and Sonic who now play for Bravado Gaming. Throughout the year Energy lost core players one by one until it was left to Tiaan "T.c" Coertzen to pick up the pieces inviting Energy veteran Stefan "NEFAN" Smit back to lead the team. Energy secured a new roster after the ESWC Qualifiers and went on to win the Gauntlet Evolution LAN. This new roster achieved a 2nd place at DGC, despite being late favourites to win.
Energy's absence from the DGL Masters won't affect their position in my mind at least. There's an array of tournaments in the talks for 2016, and while the Masters may the biggest for the moment, Energy will retain their position. The team has had the longest-standing stable roster in the top five since July of 2015 and ended off the year defeating the newly formed Bravado Gaming squad, thus earning their spot at number two.
Number 3 – Damage Control (stYle, g4mbit, Explicit, Hellhound, incin)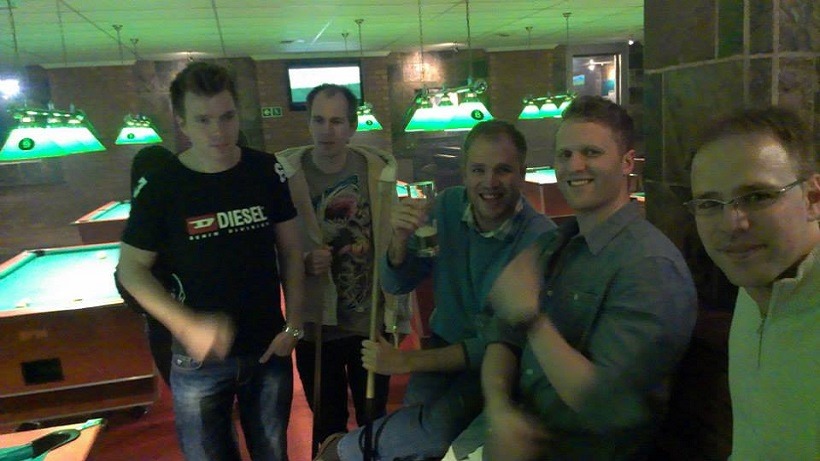 Achievements:
ESWC Qualifiers: 3rd
DGC 2105: 4th
While DC did not take part in every single LAN in 2015, their presence was felt. Online they continued to perform well,  maintaining their 3rd spot in the country. Damage Control underwent one change in 2015 losing NEFAN to Energy eSports, but brought back CS veteran Harry "incin" Apostoleris. Damage Control have always held their second, third spot in the country being one of the most composed teams on LAN. They hit a bit of a slump later in the year after they seemed rather competent being placed third by almost every analyst, but as the one of the oldest and best CS:GO organizations in South Africa they have earned their spot in top 3.
Damage Control's mindset is now set to change as they've been invited to the DGL Masters where I strongly believe they're going to bring it all in 2016. They've always been a great team, but they've always seemed to put in just enough effort to give the spectators a great game of CS:GO. With 2016 being one of the biggest years for eSports you can rest assured Damage Control are fighting for that top spot.
Number 4 – Aperture Gaming (Kanibalistic, zerOchance, Domster, Hackem, Konvict)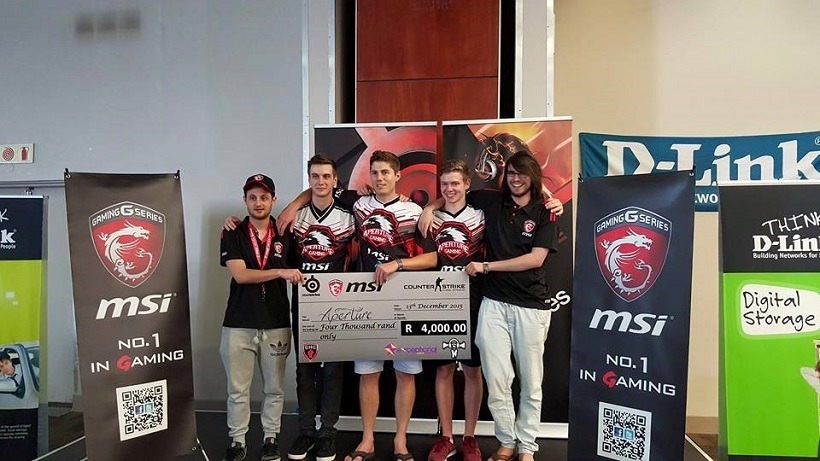 Unfortunately it's hard to list achievements for Aperture Gaming as the new team is comprised of players from different organizations. However, Aperture Gaming as an organization have always prized themselves in including strong teams under their banner. This new team is made up of players from previous top organizations, and as a whole are extremely strong opponents for the top teams. Both Kanibalistic and Hackem spent most of 2015 playing side by side for CarboN. zerOchance, ex-Energy captain, adds wisdom to the team while Konvict has always remained one of the best players in the South African CS:GO community. Domster is one the newer players in the CS:GO scene being one of the longer standing members of ApG.
ApG have always brought something different to competitive CS:GO as their team was previously made up of ex-Call of Duty players who incorporated their knowledge of the FPS with that of Call of Duty throwing even some of the top teams off balance. Their unique play style will now get its final coat of varnish with the inclusion of seasoned veterans in the CS:GO Community.
Number Five – CarboN eSports (spoof, Fadey, Flexye, kgs, Makmur)

Similarly to Aperture Gaming, CarboN are one of the newer organizations in the CS:GO scene. They burst on to the scene late in 2015 with a strong lineup of "outcasts." After losing 3 players late in 2015 Carbon brought on an entire new lineup, and a controversial one at that. Initially CarboN would have had one of the strongest lineups going into 2016 but after losing both Elusive and Golz to Bravado Gaming their team went dark. After that Kanibalistic was removed, Flarez went back to head Bravado Dota 2 and Hackem was out as well. This left captain Daniel "spoof" Van Wyk to pick up the pieces and he welcomed back some familiar faces, as well as controversial few more.
Out of retirement came Petrie "kgs" Koegelberg who will have another shot at CS:GO glory in 2016. Probably the most controversial pickup of them all was that of Rieghardt "Flexye" Romatzki, notorious suspected hacker and mischief-maker. As it turns out Romatzki was cleared of all past accusations and we are yet to see the young player perform on a competitive level. While the community may not collectively trust this pickup, it will be an interesting season for CarboN.
These are my top picks, but I have to award a few honourable mentions to xTc, who performed really well at the DGC last year earning a 5th-8th place finish. Flipside Tactics South Africa have also introduced a new lineup of strong players from yesteryear, and with the year only beginning there are more than likely many strong teams who will come out the cracks as the year progresses. Needless to say it's going to be a great year for South African Counter-Strike.
Last Updated: January 28, 2016