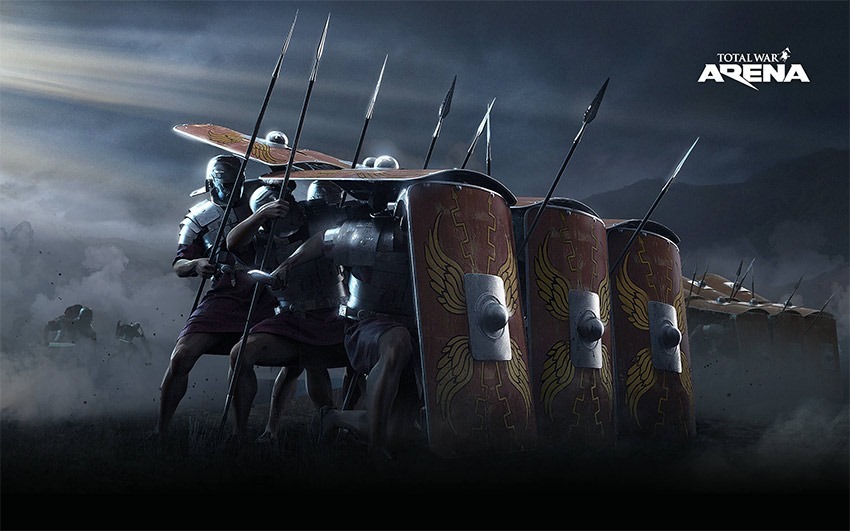 Total War: Arena is a free-to-play spinoff of the Total War games from game custodian Creative Assembly and new friends and publisher Wargaming (of World of Tanks fame). It's a tactical online multiplayer game that combines a few elements of real-time strategy with multiplayer battle arena gameplay. It's not too removed from the multiplayer modes in most Total War games, just a little more personal.
And it's shutting down.
Just nine months after entering beta, Creative Assembly and Wargaming are making plans to switch off its servers.
"It has been an absolute privilege to work with you all on this project, but unfortunately the results of Arena open beta test did not meet all our expectations," explained Creative Assembly.

"I would like to take a moment to thank the Arena team, who have poured their heart and soul into this game's development and are just as disappointed by this as you. For those of you wondering about the team, they will all continue working on Total War, sharing their experience and learnings from Arena."
Those who've invested time and money into the F2P game get to pick a free game for their trouble. Well, one game and three bits of DLC, anyway. The choices include Total War: MEDIEVAL II – Definitive Edition and DLC for previous games.
Those who've played over 100 battles, will receive a month of premium accounts for each of World Of Warships, World Of Tanks and World Of Warplanes. Any money players have spent can be converted to in-game equivalent in those three games. It's not quite a refund, but it's better than a kick in the face.
Total War: Arena is no longer accepting any more beta signups, and will shut down for good on February 22nd, 2019.
Last Updated: November 23, 2018