Trump's first week as the President of the United States can be summed up in to a single question: "Oh God, what has he done now?" This is not a joke as every morning you can turn on the TV,  load up Twitter, look on Reddit and be bombarded by either "Fake News" or "Alternative Facts" presented by major media outlets. The only problem is the news isn't fake, and one of Trump's latest executive orders is having an impact on esports.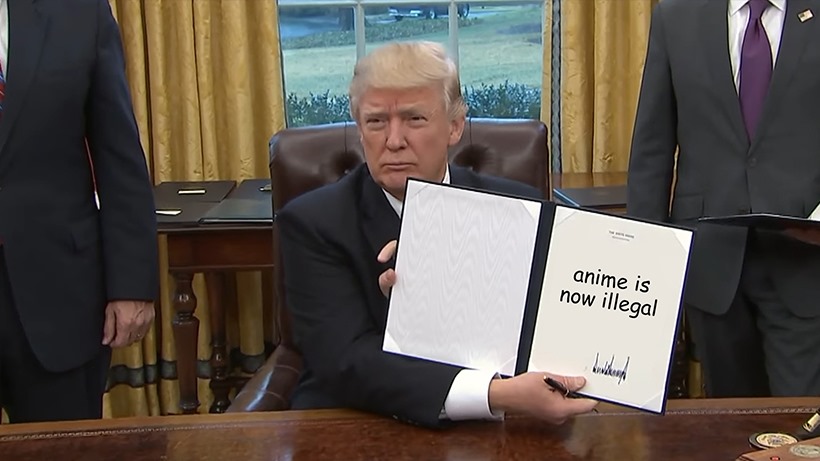 The ban has affected an Iraqi player who was set to enter the US to take part in a Vainglory tournament. Vainglory is a mobile game, similar to Dota and other MOBAs. The player, known as IraqiZorro, was set to move to the United States to play in the "Evil Eight" league which was starting this week.
I think I'm still in the "shocked" phase, where I'm not able to fully comprehend yet that this is indeed our current reality…

— IraqiZorro (@ElDonIraqiZorro) January 29, 2017
While the player might not be well known, these initial cases do present a major foreseeable problem with the current state of international travel and affairs. If Trump ban goes through (it's currently blocked by a federal judge ) a number of players will find difficulty in competing in the United States. While this executive order is abhorrent, its misguided focus is to slow down immigration of refugees – and athletes or professional with working VISAs are means to be exempt, in some cases, from the lengthy vetting process.
However, esports might still find some roadblocks in areas such as this when it comes to players arriving from one of the listed countries which are currently "banned." During the Obama presidency a similar travel ban was implemented which stopped re-entry into the United States if you'd visited a list of countries tied to terrorist organizations. This affected a player from Astralis who was unable to enter the USA to compete, so we're not all foreign to this hiccup.
This could be nothing serious, or turn out to be a major problem for esports. Obama was an esports friendly president, will Trump follow suit?
Last Updated: January 31, 2017