This is becoming somewhat of a "broken record," the news of yet another player being denied entry into the United States over VISA issues. This time it was unfortunately a new law passed in 2015 by the Electronic System for Travel Authorization which prohibits entry to people who have traveled to Iraq, Syria, Sudan, or Iran in the past five years. This new law, known as the "Visa Waiver Program Improvement and Terrorist Travel Prevention Act of 2015" disallows any person who has traveled to one of the aforementioned countries – and led to the VISA waiver being denied for Astralis captain Finn "Karrigan" Anderson who had traveled to Iran.
No travel fo @EL tonight, my esta denied. New rules from 1st april – you cant travel to US on ESTA if you have been in Iran (within 5 years)

— Finn Andersen (@karriganCSGO) June 5, 2016
According to the Daily Dot, the new act went into effect on April 1st, and even though Anderson has traveled to the United States countless times under the Visa Waiver Program, which allows people of certain countries to waive the Visa process, this time around he will have to apply for an emergency Visa, or undergo the Visa process which could take weeks. The process is infuriating, as you can imagine, as Anderson was in the United States two months ago for the $1 million Valve Major at Columbus Ohio.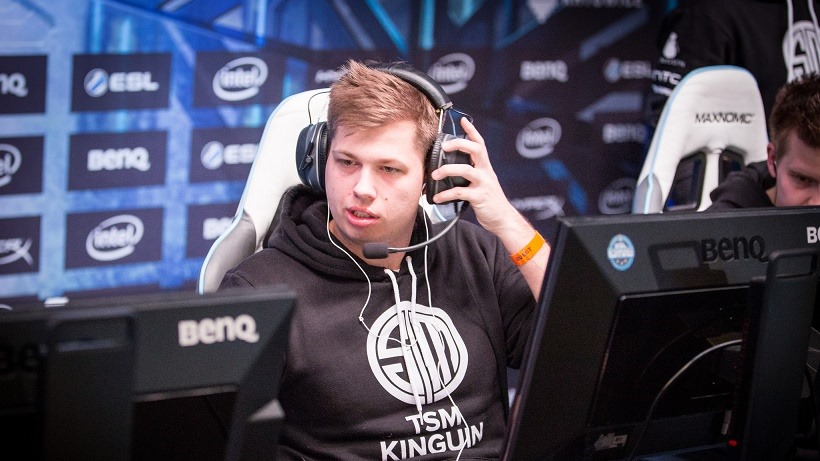 It's unfortunate since Astralis are one of the stronger teams in the International CS:GO scene, and it would be a huge loss to the international community if Astralis had to forfeit their spot. No comment has been released by ELEAUGE, Turner, or Astralis at the moment, but we can only hope they have undergone the necessary process for nonimmigrant Visa applications.
As I mentioned this is not the first Visa issues we've seen the past few months. It has affected eSports of all shapes and sizes, no matter how big the tournament is. Chinese team TyLoo were also affected by the Visa process, and they were perhaps one of the most interesting additions to the international CS:GO scene after their performance last month. It's unfortunate that we've come to this, that under the threat of terrorism certain laws have to be put in place. It's also a bit concerning that Astralis (and other teams) did not take the necessary precautions knowing that this rule came into action on April 1st leaving them ample time. Were teams not made aware? It's unfortunate, but I felt there may have been ample time to sort the Visa issues out prior to the competition.
Last Updated: June 6, 2016