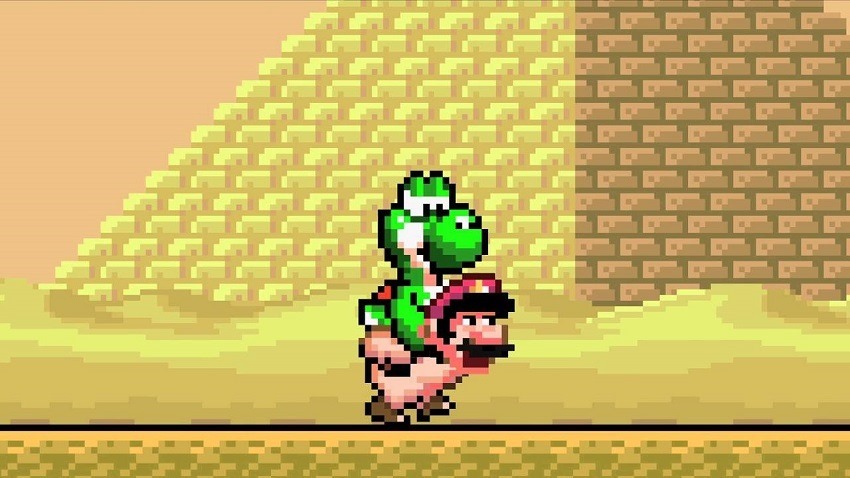 Today marks the launch of the SNES Mini, which contains what many might consider the best Mario game of all time. Super Mario World is a captivating platformer that really holds up today still, but it's also important for introducing Mario to a very green, friendly companion. Yoshi is a staple in Mario's universe, helping out the red and blue plumber (yes) on his adventures. But according to what is now canon, their relationship isn't as amicable as you might expect.
While many for some time believed that Mario would point in a direction and have Yoshi unfurl his tongue there, the truth is far more sinister. According to developers Takashi Tezuka and Shigefumi Hino in a new interview, it's been revealed that the original concept for Mario and Yoshi's relationship had the titular character punching the poor green dinosaur to have him do anything. Although it was later changed to show Mario being a little less abusive, his evil roots are now part of Mario history.
"Lots of people think that while Mario is pointing his finger foreward, he's saying 'Go,' and Yoshi's tongue comes out. However, the set up that I drew was that when Mario punches Yoshi in the head, the character's tongue shoots out in surprise. What's more, there's an added 'bop' sound. However, it seemed like people would say 'Poor Yoshi,' so that's why it became that Mario is saying 'Go
.'"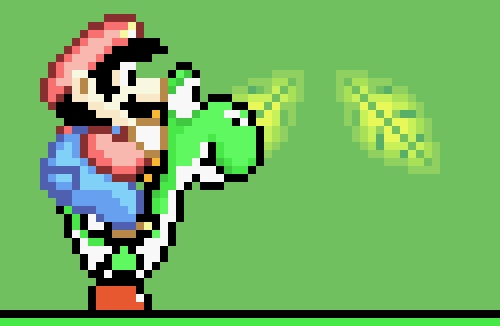 So while Super Mario World might be fantastic for its new art direction, its inspired level design and consistently surprising enemies, just remember that Mario is and always will be an absolute asshole for treating Yoshi like he did. What did that poor green dinosaur ever do to him.
Last Updated: September 29, 2017