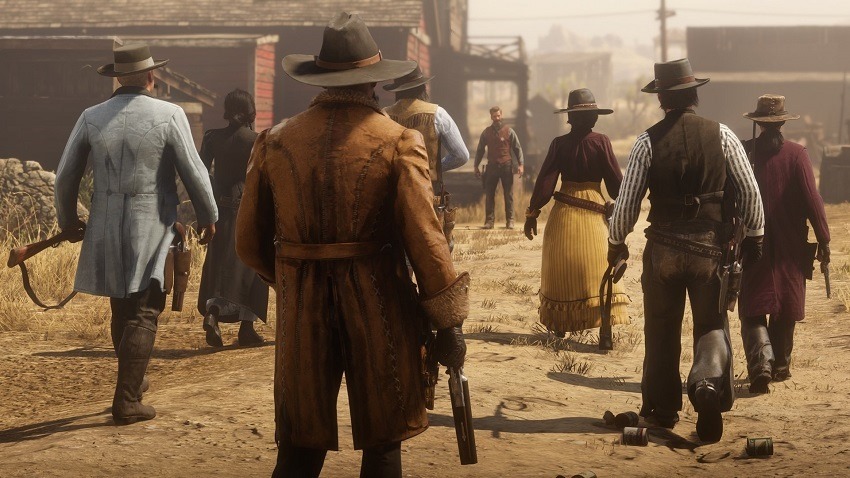 Red Dead Redemption 2 is a strange, slowly paced game that I've not always had the best time with, but I can't argue with its technical achievements and ambition. It's a story that I'm slowly chipping away at while others are already exploring the lawless lands of the game's online component, which launched in beta last week. Since then experiences have been mixed, with the ridiculously unbalanced economy wreaking mayhem with players' ability to enjoy the grind. But what's the point of it all if Rockstar is just going to hit reset on progress when it's out of beta? Turns out that isn't actually the case.
Perhaps in a bid to stem the tide of players leaving online for now out of fears of all their grinding being for nought in the months to come, Rockstar has publicly stated that there are no current plans to reset any progress when Red Dead Online comes out of beta. That gives them a little wiggle room to change that stance in the future, but it should at least put your mind at ease for now if you've already spent a week hoarding gold and money for a new fancy pistol.
Red Dead Online Beta
December 4th, 2018 Update: pic.twitter.com/eemSezvvTp

— Rockstar Games (@RockstarGames) December 4, 2018
That's part of the problem solved, and should at least give you the confidence to give Red Dead Online a go right now if you're feeling up for it. But there's still a lot of work for Rockstar to do. Its PvP aspect doesn't feel quite so tuned yet, and compounded with the broken economy it's easy to feel like nothing you do in the online space actually matters. Grand Theft Auto Online went through its own teething issues at launch (I recall it being incredibly bad for a few months) and Rockstar managed to turn that around in a way they weren't even anticipating.
Could the same be done for Red Dead Online? Possibly, but progress retained or not it's not exactly the most engrossing experience right now.
Last Updated: December 5, 2018