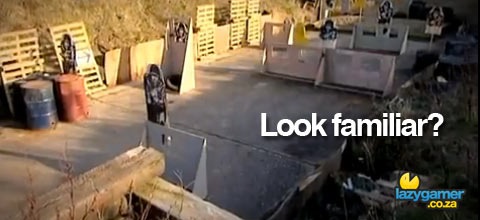 This is one of those videos that can be filed under "supremely awesome" for gamers.
Most of you will remember "The Pit" from the beginning of Modern Warfare 2. It was the trial level that you had to get through to estimate your skill in the game. The UK Gadget Show decided to do something seriously cool by building the level in real life and to spec.
What they then did was have one of the presenters (thankfully an actual gamer) go through the level at the exact same time that a real ex special forces soldier attempts the real course a couple of meters away.
Who wins? Find out by watching the video after the jump.
Last Updated: March 25, 2010