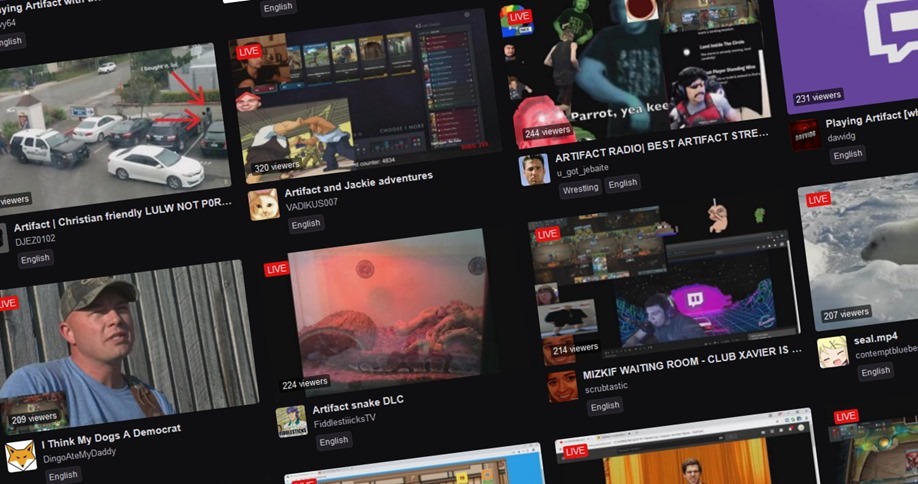 A few weeks back in the Graveyard of Twitch, sometimes referred to as the Artifact channel hub, was flooded by a mass of trolls hosting livestreams of…well, let's say less than savoury content as a means to mock Valve's dismal attempt at a collectable card game. These livestreams contained everything from pirated films, furry hentai and even a video of the horrific Christchurch massacre. It wasn't a particularly enjoyable space to say the least with Twitch systematically removing all of the offending channels only have new channels created via bots programmed by users. It was a digital warzone of a company looking to defend its reputation and trolls looking for a cheap laugh.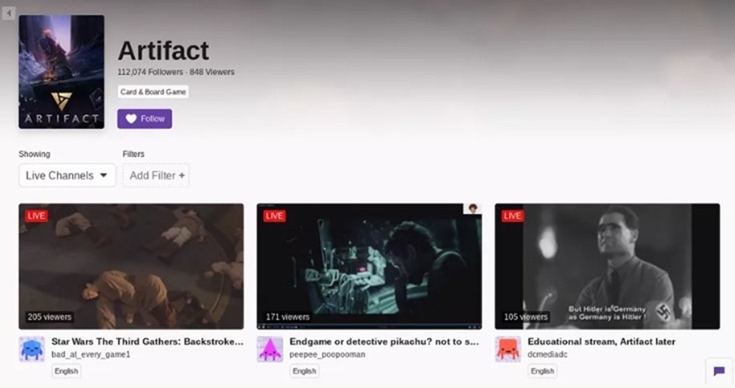 Twitch has officially filed a lawsuit against 100 unnamed individuals who were involved in the incident. The lawsuit added the complaint that "Defendants' actions threatened and continue to threaten Twitch and the safety of the Twitch community". The company details how users were using automated methods to create new channels and continue offensive streams as quickly as Twitch was able to disable and remove currently active channels. Twitch has stated that the offending people have damaged the streaming platform's reputation and have affected the company's revenue:
To protect the Twitch community, Twitch took the extremely disruptive step of disabling streaming for all newly created accounts for almost two days before imposing two-factor authentication for certain accounts.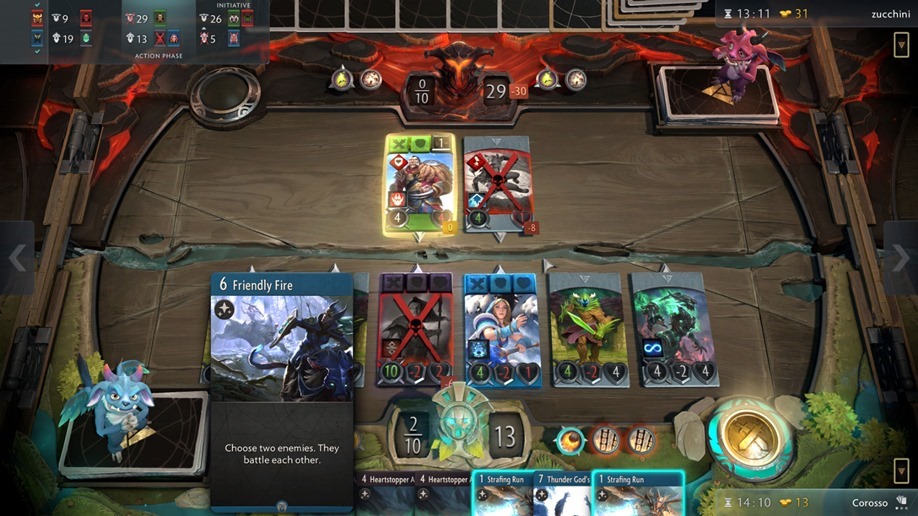 The lawsuit states that by hosting these streams, those responsible have violated the terms and conditions of Twitch as well as committing fraud, presumably due to tricking users interested in Artifact into viewing illicit content. Twitch is seeking monetary repercussions from those involved and an injunction preventing them from ever accessing Twitch again. "We are pursuing litigation to identify these bad actors, and will take all appropriate actions to protect our community," Twitch explained.
Last Updated: June 20, 2019