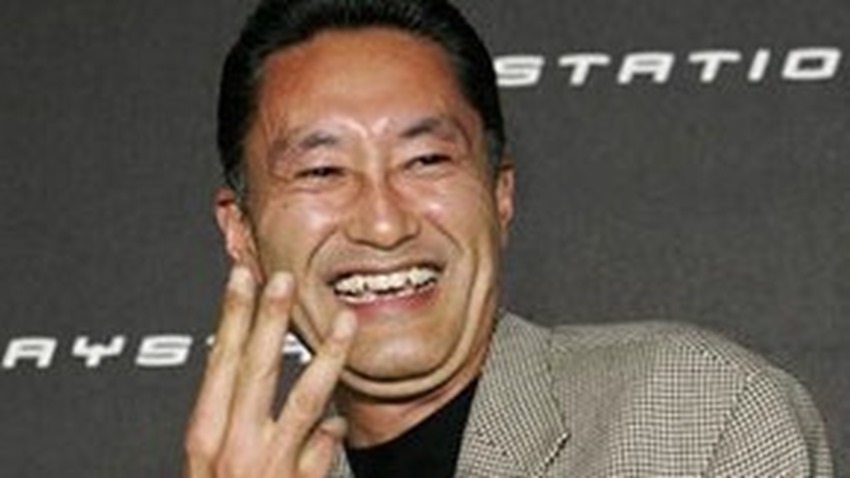 Twitter, a social media platform that initially began as a noble experiment to express quick thoughts to thousands and then quickly became a dark mirror of rampant racism and baffling leaps of logic. Essentially a massive echo chamber in its current state, Twitter is still home to some accounts that are worth a follow. Accounts which provide savvy insight into industries relevant to you, personalities whose carefully-constructed tweets never fail to put a smile on your face or just some grade-A good memes.
Next year, Twitter loses one of its very best gaming parody accounts: A fake version of Sony CEO Kaz Hirai who I desperately wish was a real person:
An announcement about this Twitter account: pic.twitter.com/xbJtw3HIks

— CEO Kaz Hirai (@KazHiraiCEO) September 12, 2017
Well that's a bummer. Over the years, the fake Kaz Hirai has somehow always managed to be on point. On a social platform where bad jokes run rampant and just about everyone feels like they have to prove that they're also funny and special by explaining your own jokes back to you, KazHiraiCEO has managed to earn plenty of laugh-out-loud moments. A few memorable tweets include: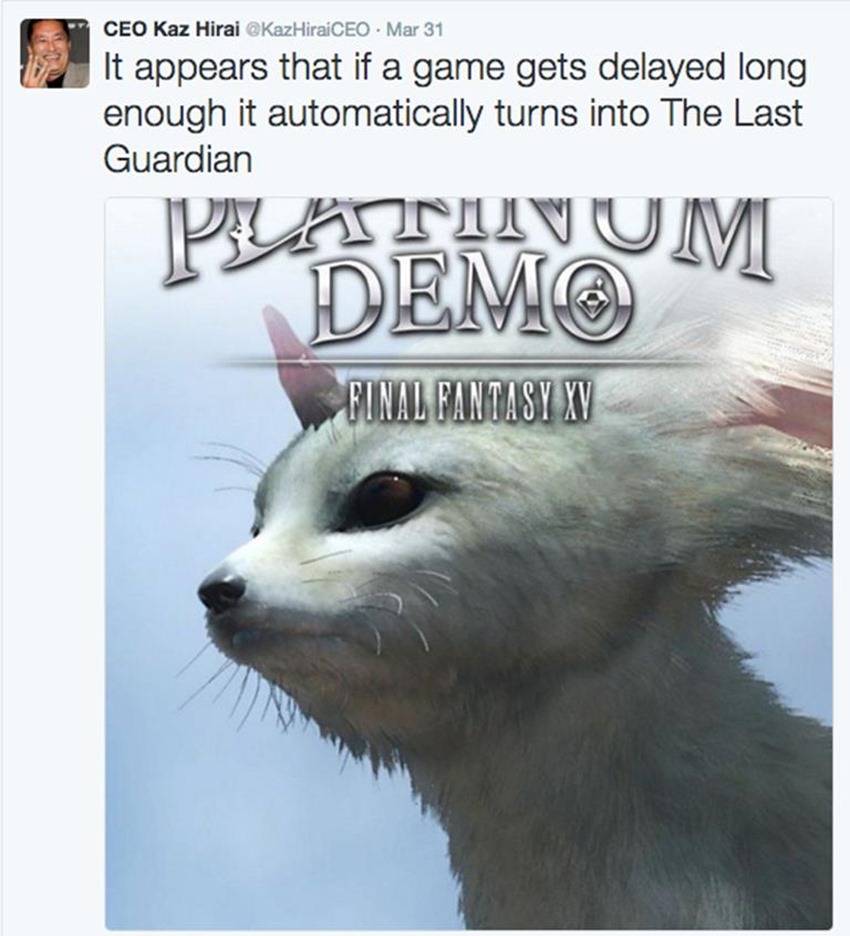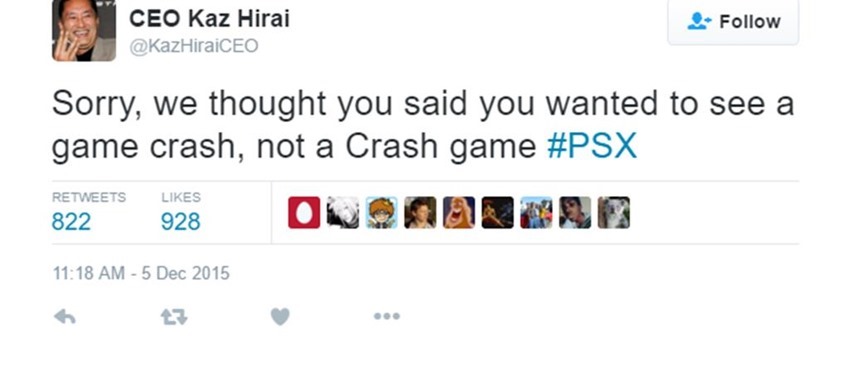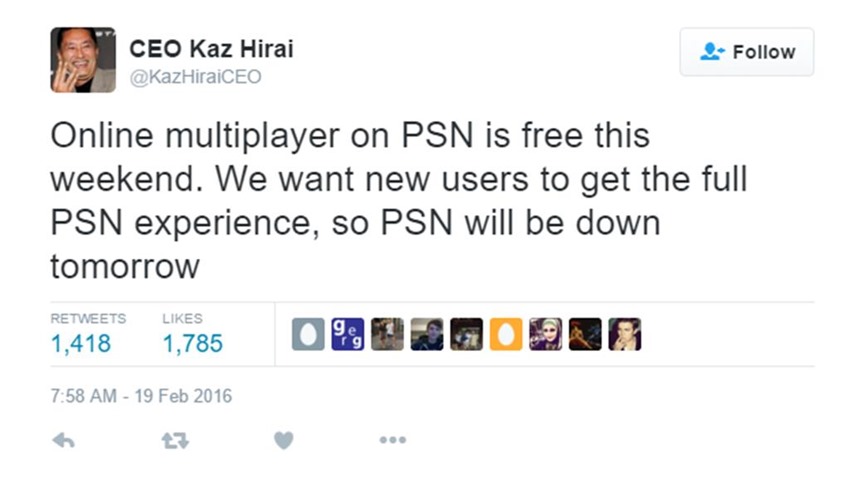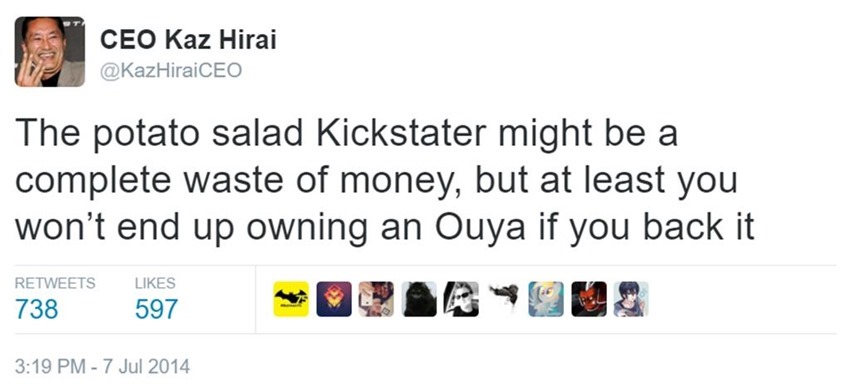 It probably does seem weird to post about a Twitter account going offline after E3 2018, but after all the laughs that it helped deliver to an industry that quite often takes itself far too seriously? It's going to be a retirement that will have an impact in the months to come.
Last Updated: September 13, 2017