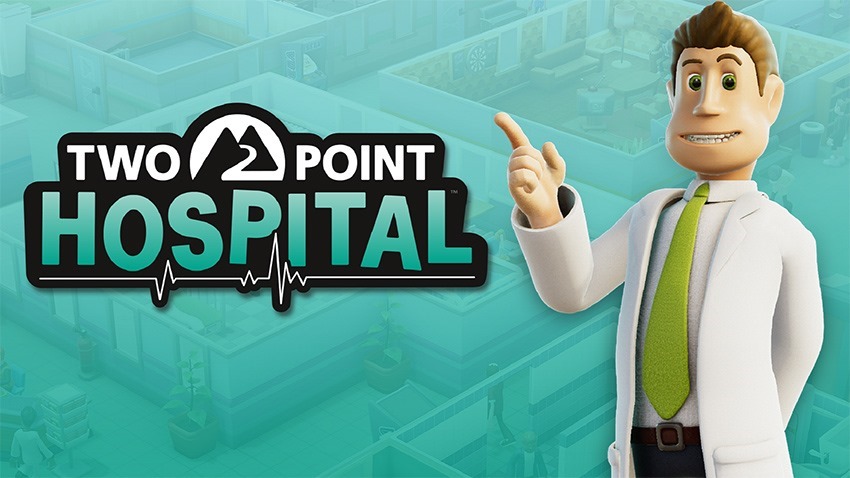 Two Point Hospital, the spiritual successor to Theme Hospital is out right now. If you grew up playing Pc games in the 90s, you no doubt dabbled with Bullfrog's delightful comedic medical sim Theme Hospital. The game had you designing and building a private hospital with the aim of curing patients of mysterious maladies.
Earlier this year, original designer Mark Webley and original artist Gary Carr announced the formation of Two Point Studios, and the impending release of spiritual successor Two Point Hospital. That release has come, and you can grab the game on Steam right now, with a 10% discount until September 5. That equates to R323.10.
"Build up a hospital from nothing to a masterpiece as you design the most beautiful – or functional – healthcare operation in the whole of Two Point County.

Optimise your hospital design to increase patient (and cash) flow, arranging corridors, rooms and waiting areas to your exact specifications. Expand your hospital to multiple buildings as you look to get as many patients through the door as possible.

Place decorative and functional items around your hospital to improve its prestige, lower patient boredom, increase happiness and keep those end of year awards flowing in. "
Sounds like Theme Hospital alright!
"It's a great privilege for SEGA Europe to have been able to work with Two Point Studios on their debut release and we have been absolutely thrilled with the reception we've been getting for Two Point Hospital since we announced it back in January," said John Clark, Executive Vice President of Publishing. "We are hopeful that this is just the beginning of our relationship with this talented studio and are confident gamers around the world will fall in love with Two Point Hospital's charm and depth."
Last Updated: August 30, 2018