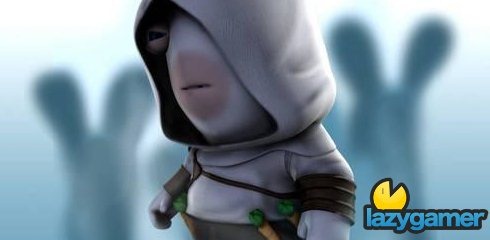 Ubisoft's bean counters have been doing their thing and have released some pretty little tables showing the financial breakdown of Ubi's sales for Q3 by region and platform.
First up we can take a look at the regions where Europe is the current lead with 49% of the sales followed closely by North America with 45% and then the rest of the world gets bundled together for the remaining 6%.
It's a pretty scary thought thinking that the rest of the planet accounts for such a small part of Ubisoft's market.
When it comes to platforms things are a little more spread out with both the Xbox 360 and PS3 having 30% of the market share. Followed up by the Wii with 21% and then the DS with 11%.
The PS2 now has 0% market share and the PSP only barely better at 3%. Amazingly the PC only has a 2% market share, which puts it equal with the Autres… the what? (Quick Google translate and I now know that Autres means "Other")
The all important number is 500 Million Euro, that's how much revenue Ubisoft made in Q3. Down 2.7% on top of sales plummeting 22.4%, but with some big titles in the works you can expect those sales figures to turn around and start heading back up again.
Source: VG247
[I have no idea when Q3 ends to be honest, I expect it covers the AC2 launch]
Last Updated: February 10, 2010