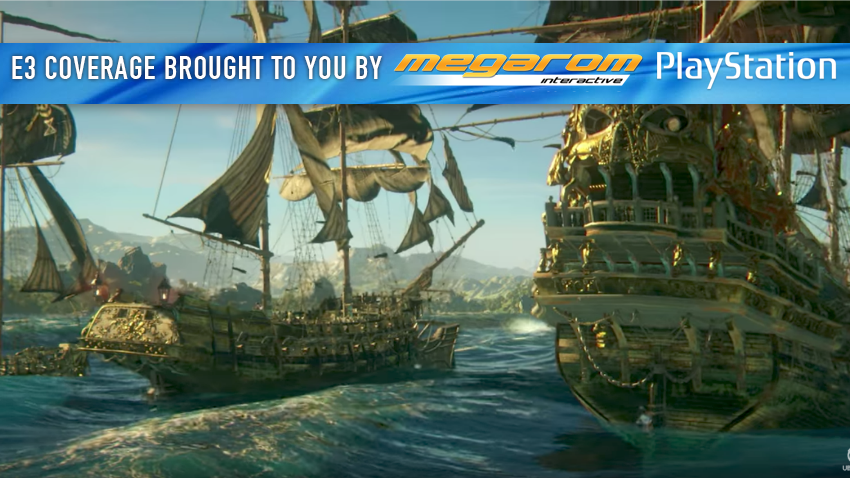 One of the best parts about Assassin's Creed IV was getting to experience naval combat. It's something that many players just did for most of their experiences, and I certainly enjoyed my fair share of battles. It hasn't made sense to include in other Assassin's Creed games, and that's okay, because it's coming back anyway in Skull & Bones.

The trailer showed diverse characters as ship captains, include a tough and smart female commander. Cool stuff! I'm keen to get my hands on this and prove I'm not as much of a gaming landlubber as some might think. Piracy was dangerous, with most pirates only surviving 120 days. Now you can be a pirate for life, taking on naval combat in a new way.
In fact, Skull & Bones allows you to play co-op with other players, forming pirate gangs and even engaging in PvP if that's your vibe. Thankfully they did mention that you can play alone, although I'm sure many players will want to team up with friends, becoming a scourge of the south seas. What could be more fun than being a pirate than being a pirate with your pirate friends. Ahoy!
Much like the naval battles in Assassin's Creed, players will need to keep a close eye on winds and currents, while also upgrading their ships to become the best possible pirates (or worst, I guess). Also, as a pirate, it's all about the loot. By looting other ships, you can claim victory and progress to defeat yet stronger adversaries with fancy red sails.
Skull & Bones is coming Fall 2018, and of course there will be a Beta you can sign up to play.
Need more E3 in your life?
Check out our E3 2017 portal powered by Megarom Games and PlayStation
Last Updated: June 12, 2017