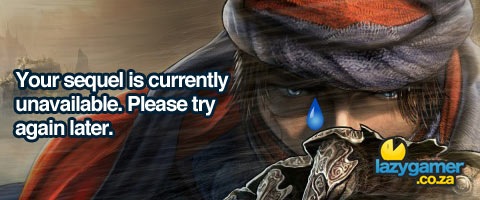 A press release hit my inbox late yesterday that informed me of a rather peculiar announcement.
Why is it peculiar? Well, it's because a new Prince of Persia has been announced, but isn't the sequel to last years re-imagining. The new title goes by the name Prince of Persia: The Forgotten Sands.
It looks like Ubisoft will be blending in some of the control system from the previous game. What also surprised me is that it's coming sooner than you might think.
Full details below.
Johannesburg, South Africa – November 30, 2009 – Today Ubisoft announced that Prince of Persia: The Forgotten Sandsâ"¢ video game is in development and is scheduled to be released May 2010 for consoles and handhelds.
This new instalment in the critically-acclaimed franchise marks the return to the Prince of Persia® Sands of Time storyline. Prince of Persia: The Forgotten Sands™ will feature many of the fan-favorite elements from the original series as well as new gameplay innovations that gamers have come to expect from the Prince of Persia brand.
When I first saw the title I was almost sure that it was going to be an announcement for a new Prince of Persia based on the Jake Gyllenhaal movie set to release next year. Then again, we don't have that many details yet, so you never know.
If it is, is it a good thing or a bad thing? You tell me. Let us know in the comments.
Last Updated: December 1, 2009