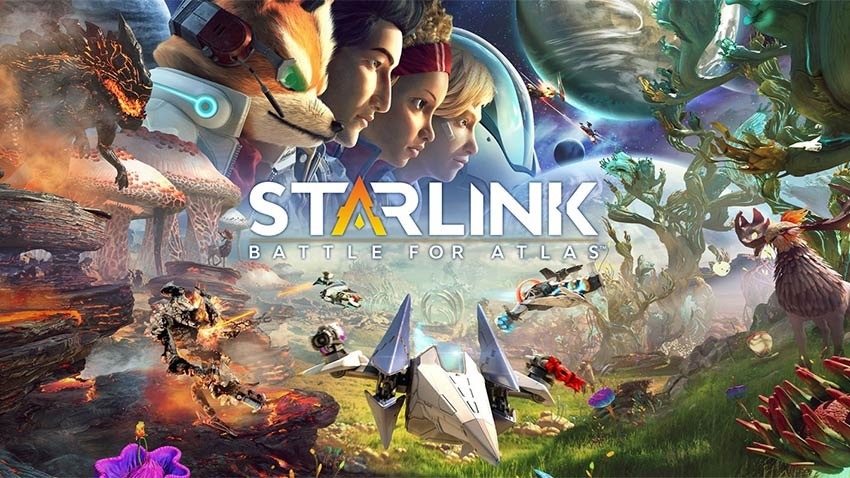 Starlink: Battle for Atlas is actually a very good game, and the closest thing you'll get to playing a new Star Fox at the moment. In fact, the Switch version of the game even comes with said Fox and his ship. It's one of those toys-to-life games where players can add, remove, or change things on their toy ships on the fly and have those weapons change within the game. It's a neat idea, but one that probably came a little too late, as all of the other toys-to-life had already bombed.
Consumers and parents were long done with games that had little plastic expansions, so it's hardly a surprise that Starlink hasn't done particularly well. In a new update, the Starlink team at Ubisoft has said that as the game performed under expectations, they'll no longer be releasing any physical toys for the game.
"With the announcement of new content arriving this April, we felt that it is important to provide an update on the topic of physical toys. Starlink: Battle for Atlas has been a passion project for us from the start, and we are incredibly proud of the modular Starship technology we have developed, and how well players have responded to it.

Despite the immense and continuous support from our players, the sales for Starlink: Battle for Atlas fell below expectations. Consequently, we recently made the decision to not release any additional physical toys for the Spring update and in the future."
That doesn't however, mean that they're done with the game completely, and in typical Ubisoft fashion, will support it with content that doesn't require moulding, manufacturing and international shipping.
"As part of our effort to do right by our passionate and dedicated community we are currently hard at work on our biggest update to the game so far and are pleased to tell all of you that there will be new digital ships, pilots and weapons to collect.

Additionally, there will be a ton of free content to expand your games such as additional missions, challenges and new activities to engage in throughout Atlas, including content that was inspired by community suggestions, such as Outlaw Racing."
It's truly a shame, though not a terribly surprising one.
Last Updated: April 4, 2019