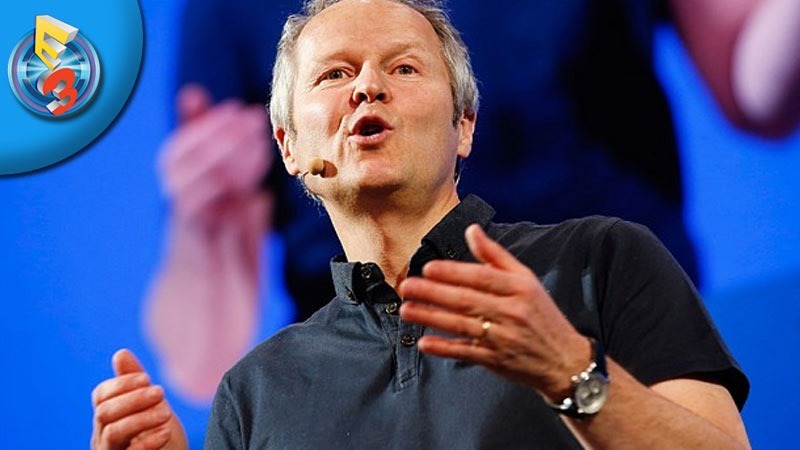 One of the most poignant moments from E3's conferences – aside from Shawn Layden's impassioned and sincere speech regarding the tragedy in Orlando – was Ubisoft's Yves Guillemot speaking out against the very real threat of a takeover by Vivendi.
"This year Ubisoft celebrates our 30-years birthday," Guillemot said. "That means 30 years in the best industry in the world."

"I love video games because the real innovation and magic comes when our teams and players are free to create. Free to innovate. Free to express themselves. Free to take risks and have fun," he added. "That's what got us here today, and that's what will drive us for another thirty years and beyond."

"When you are free, there is no failure," Guillemot said. "There is only forward."
His words, espousing creative freedom didn't contain any direct references to the French conglomerate, but it's obvious that he's worried that the company's strong-arming tactics could damage the culture of creative freedom that exist within Ubisoft.
Vivendi recently completed its hostile takeover of Gameloft, the mobile game company founded by the Guillemot family. For the last while, Vivendi has been steadily buying shares in Ubisoft, trying to get a seat on Ubisoft's board, where it'll have a modicum of creative control. What that means for you and me, is that Ubisoft would likely start pumping out even more "safe" sequels – which is precisely what happened to Activision when it was under Vivendi's control
Activision has freed itself from Vivendi's shackles, and has considerably lowered its output, no longer pumping out licensed tie-in games.
Last Updated: June 14, 2016