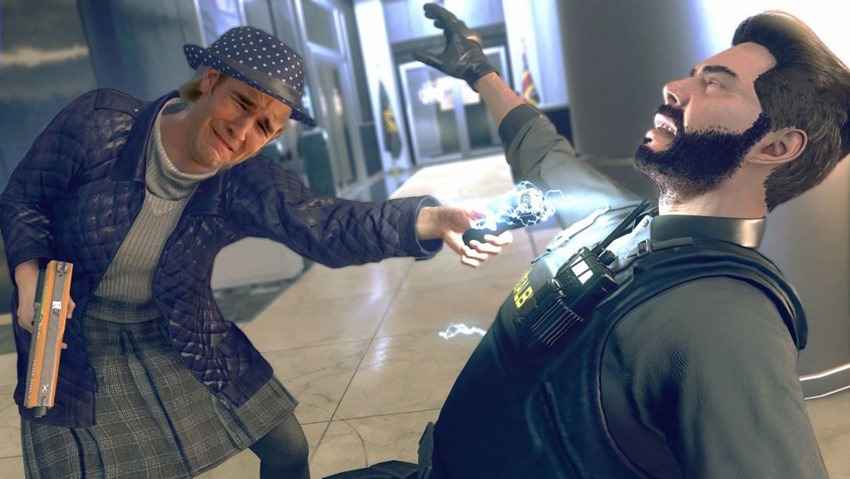 Yesterday, as part of its earnings report, Ubisoft announced the delay of several of its impending games – including Watch Dogs Legion, Gods and Monsters and Rainbow Six Quarantine. They'll now be out in Ubisoft's fiscal 2020-21, sometime between April 2020 and March 2021.
The delays came as a surprise, especially for Watch Dogs which seemed to be coming along swimmingly. The decision to delay though seems to be because of less-than-expected performance of the middling Ghost Recon Breakpoint, and the pretty-good The Division 2.
Says Ubiboss Yves Guillemot:
"Over the past few years, we have delivered many high-quality titles, built a portfolio of diversified franchises and successfully conducted the digital transformation of our business. We have significantly grown our operations for PC, and in Asia and esports, and have further developed our Uplay platform. And we can now draw on a very robust back-catalog, which ended up again above our expectations in the second quarter, including the particularly outstanding momentum of Rainbow Six Siege and Assassin's Creed Odyssey.

However, we have not capitalized on the potential of our latest two AAA releases. For Ghost Recon Breakpoint, while the game's quality appeared on track – based on E3, Gamescom, previews and our latest internal playtests –, critical reception and sales during the game's first weeks were very disappointing. "
I think that's a bit of an understatement, especially compared to Wildlands, which was one of the best-selling games of this generation. As is Ubisoft's way, they'll continue to improve the game and hopefully eventually have a product that will keep players drawn in – but the game's failure seems to have changed how Ubisoft is doing things. It's also led Ubisoft to have a few revelations:
"As we have done with past titles, we will continue to support the game and listen to the community in order to deliver the necessary improvements. At this stage, we have identified three main reasons behind this underperformance:
First, it is harder to generate interest for a sequel to a Live multiplayer game, when prior iterations benefited from years of optimization. Consequently, we need to make sure there is more time between each iteration of Live games.
Second, our strategy of introducing gameplay innovations in our games has had a very positive impact on our brands. However, to win over players, these innovations need to be perfectly implemented in order to offer an optimal experience. This has not yet been sufficiently the case with Ghost Recon Breakpoint. While the change of formula has been very well received by some players, with an average daily playtime per player of over three hours, it also has been strongly rejected by a significant portion of the community.
Finally, Ghost Recon Breakpoint did not come in with enough differentiation factors, which prevented the game's intrinsic qualities from standing out.
I largely agree with those points. I think getting people interested in new live service games when you've got them hooked on older ones is a monumental task, especially when there's nothing especially new or interesting about them. I also think players are getting burned out on live games, given how prevalent they've become. They're almost always a grind, and it's increasingly difficult to get players to spend hours of every day with multiple games that don't have a finality to them.
Anyway, it does just mean that the Feb-March gaming calendar is a little more open. If Ubisoft can use this time to polish their upcoming releases to a sheen, then we all win. If it means that Ubisoft veers from its established formula a little more, then even better.
Last Updated: October 25, 2019