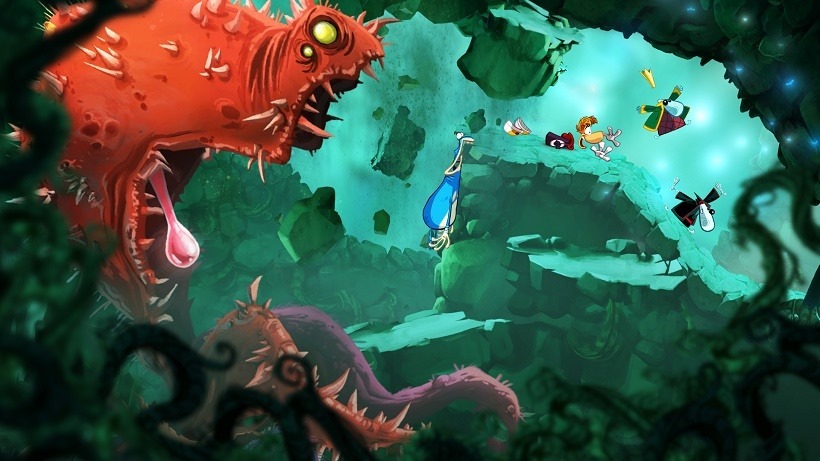 Where were you when the Ubisoft Humble Bundle dropped in February? Delivering a baby? Finding a cure for some horrible disease? Getting married? Travelling the world on a yacht? Saving money for a rainy day?
Whatever your lame excuse for missing out on the sale may be, don't worry, it's back. Ubisoft and Humble Bundle have teamed up for an encore…
The Humble Ubisoft Bundle is back! Miss it the first time? Well, you're in luck 'cause we've got it again. Get tons of Ubisoft hits and support Extra Life / Children's Miracle Network Hospitals, Stack-Up, and Girls Who Code.

Pay $1 or more for Call of Juarez: Gunslinger, Grow Home, Rayman Origins, and a coupon for 10% off one month of Humble Monthly. Pay more than the average price for all of that plus Far Cry 3, Tom Clancy's Splinter Cell: Blacklist, and Assassin's Creed Chronicles: China. Pay $15 or more for all of that plus Assassin's Creed Rogue and The Crew.

Want even more? Pay $75 to get all of the games in the bundle and receive Tom Clancy's The Division and a Tom Clancy's The Division t-shirt.
A wise man once said, "$1 for Rayman Origins is the best $1 you can spend." Spoiler, it was Geoff, and I couldn't agree with him more. For just a single buck, you can get your hands on one of the bestest best platformers EVER!
If you're willing to spend extra however (like, a lot more), you can get The Division, along with a t-shirt. When the first bundle rolled out back in February, the shooter wasn't even out yet. Now that it is, and that we all know it's quite good, maybe it'll be a lot easier to cough up $75 for it and a whole collection of other cool Ubisoft titles.
Best you act now if any of the above tickles your fancy. I don't see Ubisoft and Humble Bundle getting the band back together for another encore anytime soon!
Last Updated: May 25, 2016