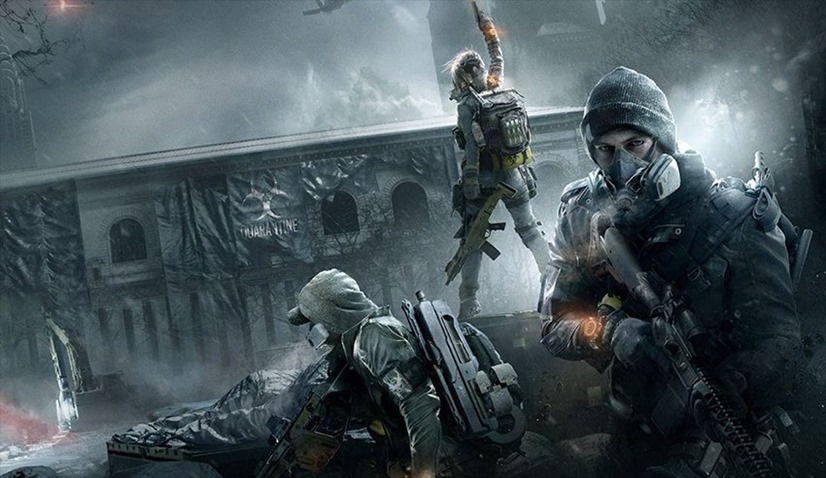 If there's any single mega games publisher and developer who's been able to stretch the longevity of its retail, non-subscription games beyond the usual lifecycle, it's Ubisoft. Sure, Rockstar's kept GTA V going far longer than any single game should, but there are many Ubisoft games that still draw in millions of players – and it's all because the company continues to support its games.
Rainbow Six Siege was released to die at the end of 2015, but has thrived and grown thanks to the still ongoing support it receives. The same can be said of The Division, which still gets regular updates and updated content. It's evolved to being a very different game now than when it launched. For Honor, as another example, is set to receive an update that adds exciting Chinese warriors. It's because Ubisoft has embraced Games-as-a-Service in a way that benefits the people who become really invested in their games.
In an interview with Gamesbeat, Ubisoft's North American head Laurent Detoc explained how Ubisoft is keeping its games alive, with a focus on player retention.
You have multiplayer-only games, or games with extreme amounts of multiplayer. The Division 2, Skull and Bones. They continue over time. You build games that last 10 years. If we go back in time, you launched a game and moved on. Three months later that game is mostly dead. Now we keep on working.
The Division 2 has a very good story to tell from the first game. At first, the game was highly anticipated and delivered a lot of content, but then it quickly fell short. We talk about how consumer sentiment went all the way down to 30 percent positive a few months after it shipped. I started an 18-month turnaround with the release of patch 1.4 that tried to fix a lot of those issues. Patch 1.8 was another landmark event. As a consequence of the work we put into the game with those patches and update, customer sentiment is now 80 percent positive.
It hasn't happened in the past because this just isn't how publishers have historically approached engagement and retention in games. We didn't need to. A game was done and it shipped. There weren't live elements to a game. Now that games have live elements, the smart way to handle them is to keep working on them to maintain engagement. That way you can build toward the next game, too.
In the case of The Division, we added gameplay. In the case of Rainbow Six: Siege, we added content. In the case of Ghost Recon: Wildlands, we built on the PvP mode six months later. You keep on adding to the experience, and you see people talk about it later. After a year and a half people said that The Division was the best it had ever been, and that helped bring in even more new people. A lot of the people who've played The Division came to the brand after patch 1.4. They saw the game in a much better state. When you look at that sentiment going from 30 to 80, a lot of people first came to the game when it was doing better. Now we're looking at Division 2 with a super happy community, very engaged and satisfied, and they're looking forward to the sequel.
That trend is certainly going to continue. Games don't end. They don't stop. We have to commit to making sure that they don't stop. When people understand that, they stay with them.
I'm fine with playing through games once, and then moving on to the next thing – but it seems many people really want to eke out as much value as they can from the games that they buy. If you're buying a big Ubisoft game, that sort of value is almost guaranteed.
Last Updated: June 25, 2018