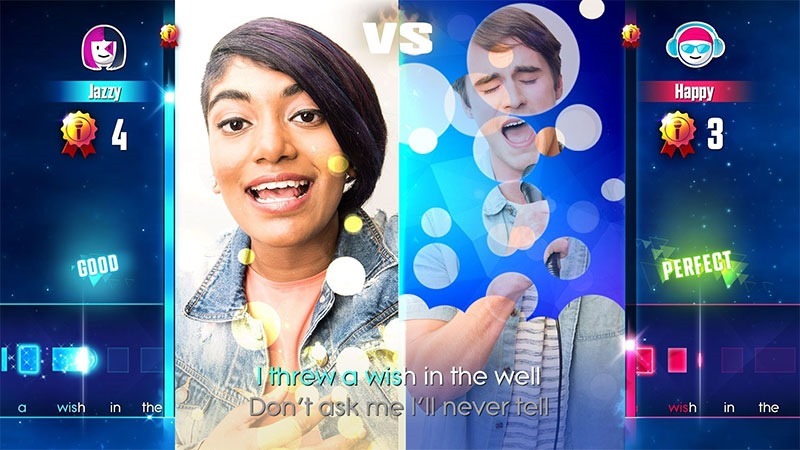 I am father to a young girl who happens to be the perfect target demographic for games like Ubisoft's unbearably popular Just Dance. Whenever she and her friends are about, they load up one of the innumerable annual versions of the game that clutter up my living room, inflicting the ills of modern pop on my ears. Coupled with the gaggling giggles of pre-pubescent girls, it's a sonic hell for a curmudgeonly, grumpy bastard such as me.
Ubisoft is about to make it so, so much worse for me – and parents just like me. They're soon to be launching a spinoff of the dancing game that's going to make my ears bleed. Yup, Just Sing is coming in September, taking the same sort of formula and applying it to vocals. It bears noting that the company released a product called Just Sing on the DS, may years ago.
"Create your own music videos with Just Sing!
Sing or lip sync to your favourite songs – from the hottest hits to timeless classics.
A smartphone is all you need to get the party started! Simply download the Just Sing Companion App to your smartphone, sync it with your console and use your smartphone as your microphone and camera.
With Just Sing, easily create memorable videos by changing themes and filters as you perform. Save your video and share it with your friends!"
Players will use their phones as mics and cameras to make their own music videos and belt out tunes. It's not far removed from features found in existing apps like music.ly and snapchat – but now it'll be pumped through my sound system. Joy.
It doesn't help that my kid already thinks she sings like a pop star. She doesn't.
Last Updated: July 29, 2016