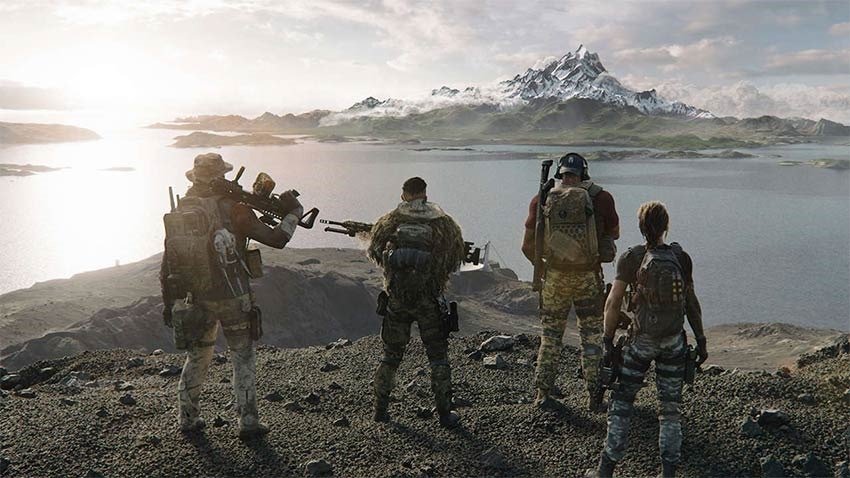 Ghost Recon Breakpoint is out today, though it's been in a sort of early access for those who purchased the game's most expensive editions. During that period, it was found that the game is stuffed with all manner of egregious microtransaction. To be fair to Ubisoft, the situation's been blown out of proportion for the most part, as just about everything that can be bought – and it's all cosmetic nonsense – can be earned in-game. There were, however also a few of Ubisoft's favourite needless microtransactions: Time savers.
While it could be argued that these time savers are fine for single-player games like Assassin's Creed Odyssey, they're out of place in a game like Ghost Recon where there's a pretty big co-op and multiplayer focus. Those "time savers" include bundles of skill points, crafting materials and weapon upgrades – so they have a direct impact on the game, possibly even veering off into being "pay to win."
Thankfully, following the outcry, Ubisoft has seen sense enough to yank this nonsense out of the game in time for the game's proper release today. For now, at least.
"With Ghost Recon Breakpoint, we always aimed at offering a fair and rewarding experience to our players however they want to experience our game, in solo, co-op, PvE or PvP," community manager UbiBorghal wrote on the Breakpoint forums.
"From the beginning, two key factors stood out as extremely important for the team: That Tom Clancy's Ghost Recon Breakpoint doesn't include any pay-to-win elements, [and] to make sure that players not choosing to engage with in-game purchases do not see their experience affected. Players will be able to unlock skills and get access to plenty of varied loot and items by simply playing the game."
According to Ubiborghal, those Time Savers were only meant to go live much later down the road, to help newcomers to the game catch up to friends who may have been playing for months. They've been removed for now, but they'll be added back to the game in a few months, probably.
"These items were designed as an optional way for players arriving later to the game (Post-Launch) to catch up with those who have been playing for longer and enjoy our co-op and challenging end-game experiences. These Time-Savers have since been removed from our Store for now," they said.

"Time Savers were not designed to grant any advantage over players choosing not to use them. Additionally, Ghost War PvP has been carefully balanced to ensure that no matter your experience as a player, no one has a critical advantage based on their progression."
I don't want to defend mictrotransactions – something I've done in the past. It's just cosmetic nonsense, right? While it's easy enough for me to say that they're easy to ignore, because for me, they are easy to ignore, there are people whose brains get tickled by the things and end up spending money they shouldn't. They shouldn't rightly be in a full-priced retail game at all, but this is how things are.
Last Updated: October 4, 2019