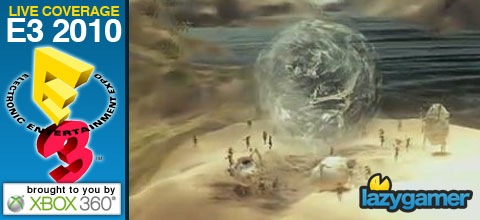 Ubisoft's Press event at E3 didn't quite go down as well as they'd hoped, with their standout titles appearing to be Assassin's Creed : Brotherhood and Driver : San Francisco. I was a little distraught at the lack of information on Beyond good and Evil 2, one of my most anticipated games.
One game they showed that may unfortunately get overlooked is Eric Chahi's Project Dust – a sadly beautiful game by the legend who brought you Another World/Out of this World and Heart of Darkness. It appears to be about a nearly extinct tribe trying to reconnect with their powers over the elements, and looks to potentially meld elements of Populous and Black and White.
The game, not to be confused with equally beautiful "Dust : An Elysian Tail" will be available on PC, PS3 and XBL in 2011. WIP Trailer after the jump.
Last Updated: June 15, 2010