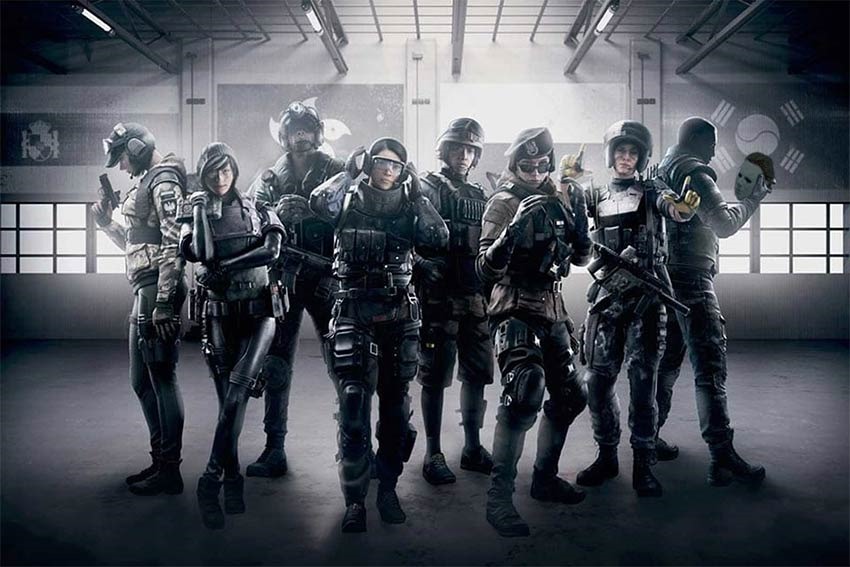 Cross-platform play is a thing now, thanks to Sony finally opening the gates of their walled garden a little. One of the biggest games to have the much-welcomed features is the recently-released Call of Duty: Modern Warfare, which lets friends on PC, PS4 and Xbox One all play together. Hooray! While it's likely we'll see the featured added to many multiplayer games over the next few years, it's less likely that developers will patch it into existing games.
One company that wants to do just that though, is Ubisoft. The publisher recently added cross-platform play to its free-to-play, don't-you-dare-compare-it-to-Super-Smash-Bros fighting game Brawlhalla. It joins Just Dance's World Dance Floor mode in Ubisoft's library of games that have the feature enabled. In a recent earnings call, Ubibos Yves Guillemot said that the company planned to add the feature to every one of its existing games with PvP.
"Our goal is to put cross-play on all the PvP games we have, over time," said Guillemot. "That's well on the way."
There are several games that could apply to, but I think the prime candidate here is obviously Rainbow Six Siege. It's a phenomenal multiplayer game that could benefit from having a more central (possibly less toxic) player base. Of course, games like The Division, Ghost Recon and For Honor would also benefit from a bit of cross-play.
Hopefully, this is something other publishers do, but I wouldn't really count on it. I'm still waiting for that promised Borderlands 3 cross-play, after all.
Last Updated: October 31, 2019