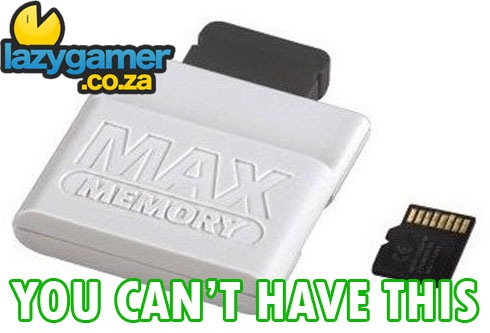 The last Xbox 360 update blocked unauthorised 3rd party memory units from functioning making only the exorbitantly expensive official Microsoft units viable. While Microsoft named no names, there's one 3rd party manufacturer that's been particularly put out by this : Datel, who have been supplying memory units with larger capacities and cheaper prices than those by Microsoft.
Datel, it seems, are not taking this sitting down. Within just days of the update, Law firm Howard, Rice, Nemerovski, Canady, Falk, & Rabkin has announced that it has filed suit against Microsoft, for "Anticompetitive behaviour"
"Microsoft has taken steps to render inoperable the competing Datel memory card for no visible purpose other than to have that market entirely to themselves," said Howard Rice director Marty Glick in a statement. "They accomplished their recent update by making a system change that will not recognize or allow operation of a memory card with greater capacity than their own. We believe that with the power Microsoft enjoys in the market for Xbox accessories this conduct is unlawful."
Microsoft have yet to respond to this latest bout of litigation, but the action seeks that Microsoft be found guilty of antitrust laws, that the functionality of Datel memory cards be reinstated, and that Microsoft pay damages.
On the one hand, I'm siding with Datel on this; Microsoft's X360 peripheral pricing is quite frankly ludicrous, and we need cheaper alternatives. On the other, some of Datel's 360 memory cards use standard micro SD cards for storage, making it easy to access – and modify – the data on them, which leads to Xbox live lobbies filled with dirty cheaters and Gamerscore cheat savers.
You can read the press release here
Last Updated: November 24, 2009