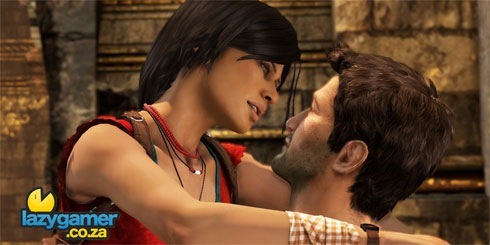 For the last couple of days Naughty Dog have been teasing us with tweets about something awesome coming, well it's finally been revealed and we can confirm that it is indeed pretty awesome.
On the 27th of November, hey that's my wife's birthday… sh*t…, um where was I? Oh yeah on the 27th of November at 10AM Pacific Standard Time they will unleash a new free update for Uncharted 2 which will bring with it a brand new multiplayer map entitled "The Fort".
Apparently this is based on the Fortress map from the original title and will be a long rectangular map which features wide open spaces and some alternative flanking routes.
They are also adding some new leaderboards to the menu's so you can compare your awesomeness to your friends and rest of the gaming planet.
The current banner ad is being removed from the multiplayer menu and replaced with a personalised "player-card" and then last but not least they have also announced that this entire weekend is going to be a "Double Cash" weekend.
Which is just like a Halo\COD\Gears\Killzone double XP weekend except this time they are doubling the virtual cash and not virtual XP.
Source: Destructoid
Last Updated: November 26, 2009