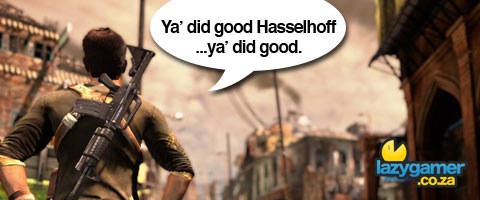 Who's excited for Uncharted 2? I know I am.
Thanks to GameTrailers.com we have some new gameplay trailers available for you to watch that show off some of the great looking gameplay that can be expected from the sequel to one of the best Playstation 3 titles out there today.
From caves, to trains and helicopters, it's all here. Hit the jump and feast your eyes on some crazy action.
Last Updated: October 7, 2009