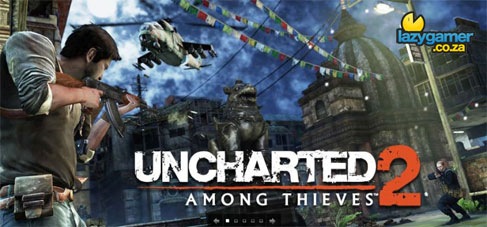 Uncharted 2 must be one of the most celebrated games in the history of the universe. It's not only garnered just about every 2009 Game of the Year award, it also walked away with an incredible 10 awards at this year's AIAS Interactive Achievement Awards.
One thing it doesn't really need then, is more awards. tough,. because it's just gotten another.
The Writer's Guild of America has honoured the game with an  award for best writing in a video game. Amy Hennig, the game's creative director took the gold home. How many awards can one game win, honestly? Probably a few more, because it's been nominated for 8 Baftas, in a ceremony to be held on March 19 in London.
All the awards it's been getting are quite deserved, in my opinion. Uncharted 2 was an incredibly well written, story-driven game that could easily give Hollywood's finest action film a run for its money.
Next year we may see as many "story" awards being handed to another PS3 exclusive that's been breaking boundaries with its story telling mechanic – Quantic Dreams' Heavy Rain. It probably won't walk away with every single award though – it has some heavy competition already from the likes of Mass Effect 2.
Source : Industry Gamers
Last Updated: February 23, 2010