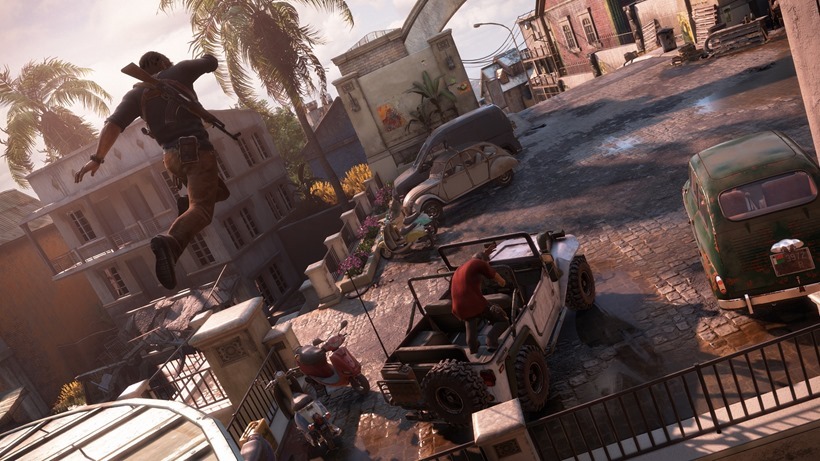 Like every other game on the market today that costs many pretty pennies on launch, Uncharted 4 is going to be packing some micro-transactions when it hits the shelves next year March.
Naughty Dog's platforming adventure will once again be a game with a multiplayer component, although Naughty Dog is looking to create a balance of sorts between the use of an in-game currency and actual real world coin.
"Microtransactions will be available at launch, but we'll have no gameplay items that will be gated through microtransactions," lead multiplayer designer Robert Cogburn said to GameSpot.
Players will make use of mystic totem power-ups to provide new abilities in the multiplayer matches, as well as sidekicks such as medics and snipers which can be summoned into battle. Before a match begins, there'll also be an option to select a load-out.
When it comes to visuals, Uncharted 4's multiplayer mode won't be shooting for a straight-up 1080p experience. Instead, the action will unfold at 900p so that a smooth frame-rate can be maintained during rounds.
Cogburn also mentioned that Uncharted 4 will "most likely be Naughty Dog's last game in the series,". Probably.  As he said to GameSpot:
We as a studio feel that this will probably be the last Uncharted game we do. Who knows?
I'm not exactly the biggest Uncharted fan around, but there's no denying the impact that the series has had on the gaming landscape. What started out as an Indiana Jones homage featuring a janky-running hunchback lead character has blossomed into a cinematic action set-piece featuring a janky-running hunchback lead character.
Not bad for a series that has only been around for less than a decade.
Last Updated: October 28, 2015