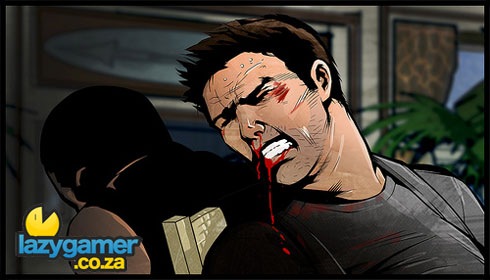 Do you like Uncharted 2? We thought it was a pretty decent game. Yesterday was Thursday, which means the PSN was updated. Hooray! One of the new things you'll find is the recently released Uncharted motion comic – which is just like a regular comic, except it moves!
Uncharted : Eye of Indra is a 4 episode prequel to the original Uncharted : Drake's Fortune that features voice acting from a few of your favourite characters; Including, of course, Nolan North reprising his role as Nathan Drake.
Like any street-peddling drug dealer, Sony will be giving away the first hit free – making sure you spend your hard earned cash on what's to follow.
The remaining episodes will set you back $2.50 – but is promised to include some sort of saucy pack in; which may or may not be some sort of DLC for the Uncharted 2. Who knows?
Unfortunately I can't give you a price in ZAR, because – yup, you guessed it – it's not available on the ZA PSN, or in fact any European territory's PSN just yet. You do have a US PSN account, right? Right.
Source : Playstation Blog
Last Updated: October 23, 2009