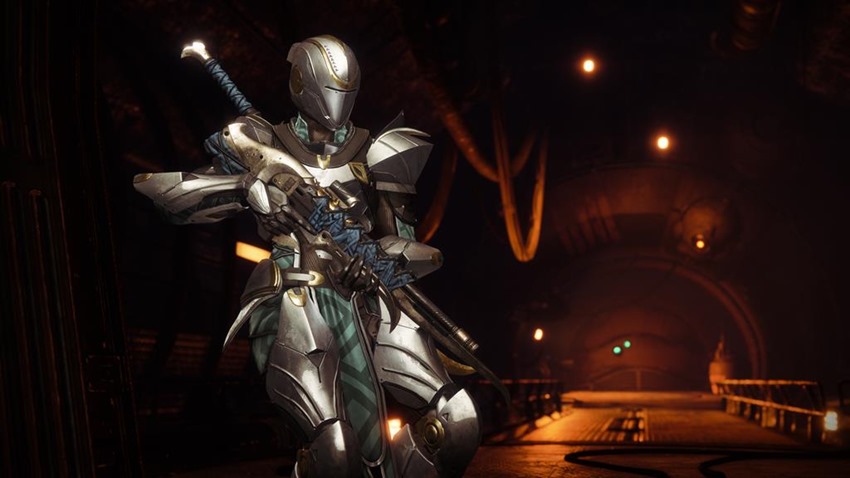 While it may not have been ugly break-up that was amicably resolved with Activision standing outside of Bungie's bedroom with a boombox and blasting In Your Eyes by Peter Gabriel, having Destiny split from the Big A was still a heck of a note to start 2019 on. Plus, it also killed at least one of my predictions for the year ahead. Thanks for proving me wrong for the first time in my life, jerks.
Anyway, what gives? Destiny 2's Forsaken expansion was doing nice numbers, audience retention looked good and the annual pass content model seemed set to reinvigorate the franchise further by doubling down on what makes Destiny great in the first place. If your first guess as to why the relationship began to sour and happens to rhyme with hunny, then buddy you'd be right on the mark.
"Our decision was to reach the mutual agreement with Bungie to sell back the commercial rights," Activision's Coddy Johnson said in an earnings call, via MP1ST.
And for us, at least, it was rooted really in our strategy overall. First, as you know, we didn't own the underlying Destiny IP and we do for all our other major franchises, which we think is not just a differentiator for us in the industry, but also controlling the underlying IP gives us the chance to move with new experiences and new engagement models which also come with new revenue streams and of course structurally higher economics when you own the IP.

And that leaves to probably the second factor in our decision process, which is Destiny, it is highly critically acclaimed, high quality content, but it was not meeting our financial expectations. As we went through at the end of the year our financial planning for 2019, it indicated that Destiny would not have been a material contributor in operating income to our business.

And third, we had internal resources supplementing Bungie's work, and that means they're tying up one of our scarcest resources, which is developer time, which now under the arrangement we have reached, will be freed up after short transition period. So late last year when we're exploring all our options on Destiny, in November after earnings release we learned that Bungie was willing to acquire our rights and we engage discussions with them and ultimately wound up consummating the deal in late December.
I'm starting to think that "not meeting expectations" may become an old video game adage in the years to come. On the one hand, Activision was right to have lofty expectations for the Destiny franchise, as the world that Bungie created was an absolutely mammoth one that gobbled up millions of dollars, time and studios from underneath Activision.
You look at the Call of Duty franchise underneath the publisher, and it's two different stories entirely. You can say plenty about Call of Duty recycling its content on an annual basis, but the fact is that for the last decade we've had an annual entry in that series that has been polished, fun and popular. Factors which Destiny struggled to achieve thanks to stories of turbulent development and dodgy design that had the fanbase fuming when Bungie was caught red-handed.
Maybe the Call of Duty model for game development and engagement models was something that could never work with Bungie and their approach to making games. Maybe Activision had expectations that were simply impossible to reach. The only real moral of this story, is that money still talks, and Bungie clearly wasn't being loud enough with Destiny.
Last Updated: February 13, 2019