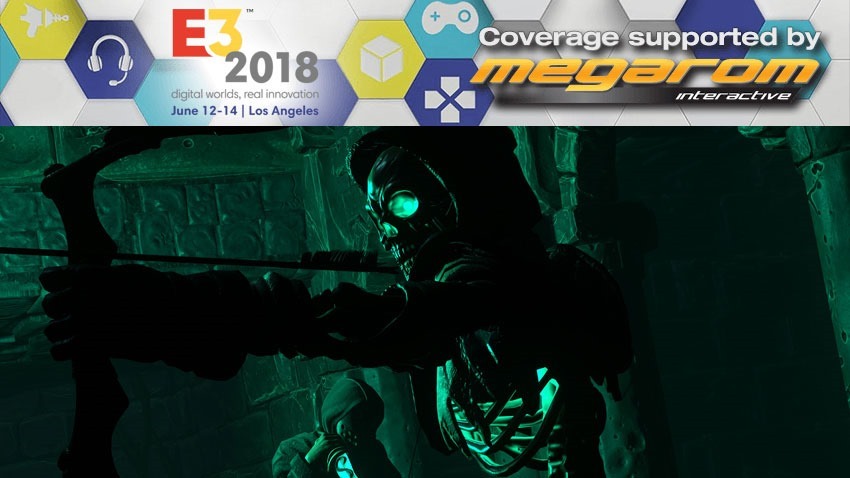 1992's Ultima Underworld is largely credited with ushering in the immersive sim; games in which you as a player are meant to feel like an actual inhabitant, with all of the freedoms that would entail. You're meaning to be able to play them however you like, using their systems in ways that reward creative and varied solutions. It's because of Ultima Underworld that we have games like Thief, Deus Ex, Dishonored and the rebooted Prey that offer players the choice to go in guns blazing, skulk about like a ninja, or do anything between those disparate extremes.
There are two key elements that are necessary in games that offer this sort of player freedoms; a vast array of inventive and clever tools or abilities to enable thoughtful solution, and level design that allows for this sort of expressive problem solving. It doesn't really feel like either are quite there in Underworld Ascendant, a spiritual successor to the seminal RPG that started it all. While it's always hard to get these kinds of games right, it's a little upsetting that this one hasn't, given that it has Ultima Underworld luminaries attached to it, most notably Warren Spector.
In the demo we played, we were let loose in a cavern filled with enemies, given an array of spells and weapons, and given just the simplest of tasks; find some or another McGuffin to proceed. There are no minimaps or waypoints showing the location of the artefact, nor should there be. Exploration and discovery are key in games like this – but I did spend a lot of my time wandering the cavern, wondering if I'd ever complete my task. The narrow corridors eventually lead to a larger opening, with obvious, if numerable paths. I could run along walls and sneak around the edges, or head into open combat, or perhaps pick off a few of the possessed skeleton warriors and sneak around the rest – but none of it felt at all satisfying. There was none of the "Aha!" stuff you get when finding some secret entrance while avoiding combat, and the combat itself just feels off. Sword swings have no weight to them, and it doesn't feel like they ever make purchase. There are no auditory or visual cues that your strikes matter – just a crumple of bones when they do. Archery feels just as meaningless, which can be said double for the spells. I also tried setting a few explosive traps, but they didn't seem to work, with skeletons walking straight through them.
The multiple paths seem obvious, the combat is janky, and it just isn't much fun to play. There's probably more to the game, and when it launches in September it may be a more fleshed out, cohesive experience. This vertical slice was anything but.
Last Updated: June 14, 2018