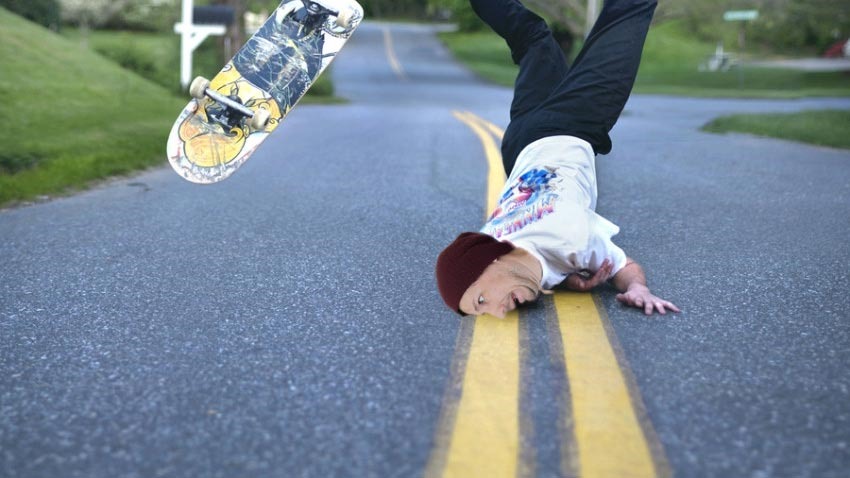 When it comes to skateboarding games, there's no divide greater than that of the gulf that exists between fans of Tony Hawk Pro Skater and Skate. The Bovril to Activision's Marmite, the Pepsi to their Coca Cola, Skate has always been the more technically superior skateboarding experience. Less abusive of the laws of gravity and more focused on the streets, Skate is a trilogy of gnarly games that pushed the genre in a new direction back in the ol' PS3 and Xbox 360 days.
If Skate were a person, it would be Rodney Mullen. A wizard on the streets who can still pump out impossible tricks, the world needs Skate more than ever. Make America Skate again dammit. A trilogy of excellence then, but not a quartet. For years, fans have been hungry for a sequel and it sounds like those dreams might finally be answered.
According to one listing at least.
Over on Swedish retail website Webhallen, a listing for Skate 4 was briefly up. Here's what it looked like, according to GameByte: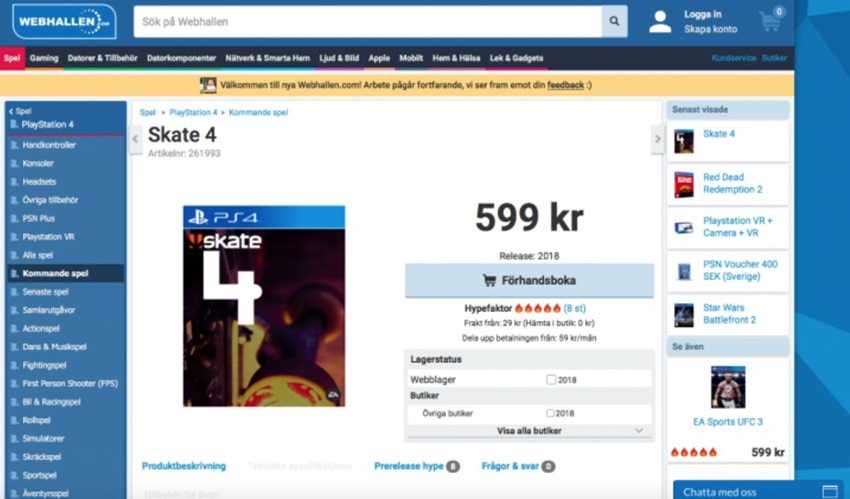 Quick take: E3 2018 reveal, if that listing is indeed true. It's been eight years since Skate 3 was released, with the skateboarding offerings since then being emptier than a politician's promises. Is it a placeholder page? Maybe, but I'll take anything that I can find at this point. So what would you like to see in a new Skate game, almost a decade later?
Will EA release a sequel that will no doubt be bogged down in microtransactions and PR fluff about a living and breathing world for players to thrash around in? My magic 8-ball says "chances are high" when I shake it. Still, give me a Skate game that features those superb kickflips mapped to the analogue sticks, a suite of customisation tools and a kicking selection of tunes, and I'll be in heaven.
Right after I pop my legs back into place after a particularly gruesome bail.
Last Updated: May 8, 2018