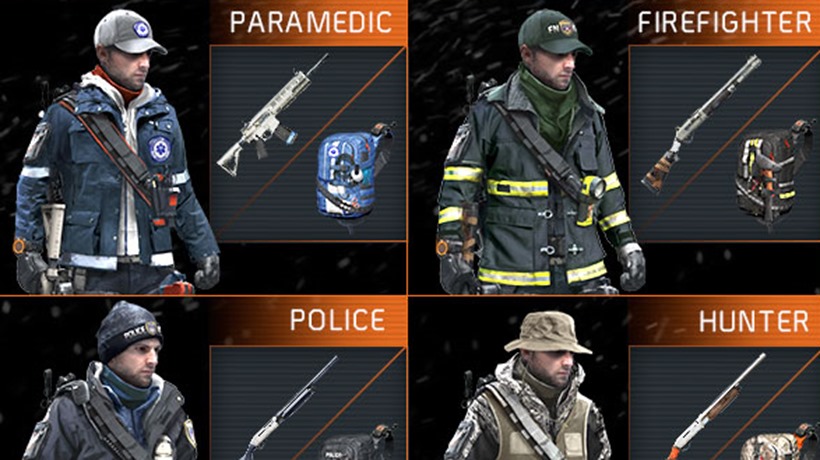 Big games, big marketing campaigns. The Division is Ubisoft's current 2016 summer/winter tent-pole game, a fresh franchise that isn't buried under the weight of convoluted storylines or unnecessary attack-pants DLC. Naturally, they're banking big on their latest game, and kicking the marketing into overdrive.
Part of that brand awareness includes the launch of a new live-action prequel mini-series that sets the stage for The Division and how New York became a buggered and virulent cesspool. And became slightly worse after a terrorist attack. It's something that Ubisoft has done before, as Assassin's Creed 2 had a rather fantastic prequel web-series centered around the exploits of Giovanni Auditore, father of fan-favourite hooded stabber Ezio Auditore.
To make that launch that little bit more special, Ubisoft is giving away some in-game gear to whoever watches the mini-series. Or you could just read further. If you enter AgentOrigins at this link when The Division launches, you'll unlock the following four unique gear-sets: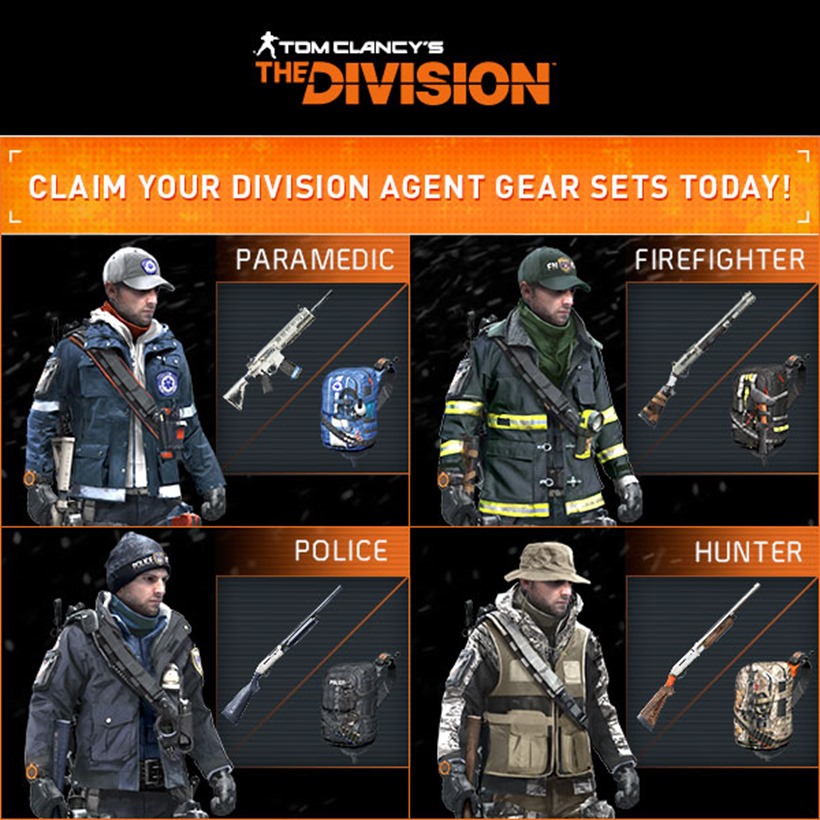 Paramedic
Firefighter
Police
Hunter
Some of the folks over on Reddit say that they've been able to access the content already from that link, so results may vary based on location. I'm also now planning to name my character in The Division "Agent Oranges". If you do feel like watching some The Division inspired videos, here's the links:
Each set of gear is inspired by the mini-series, so there is a tangible link between the stuff. The Division is out on March 8 for PC, PlayStation 4, and Xbox One. If you feel like adopting a try before you buy approach, a closed beta kicks off on January 29, provided that you can download all 26 gigglebytes of it before the weekend is over.
Last Updated: January 20, 2016